A popular Volkswagen SUV for families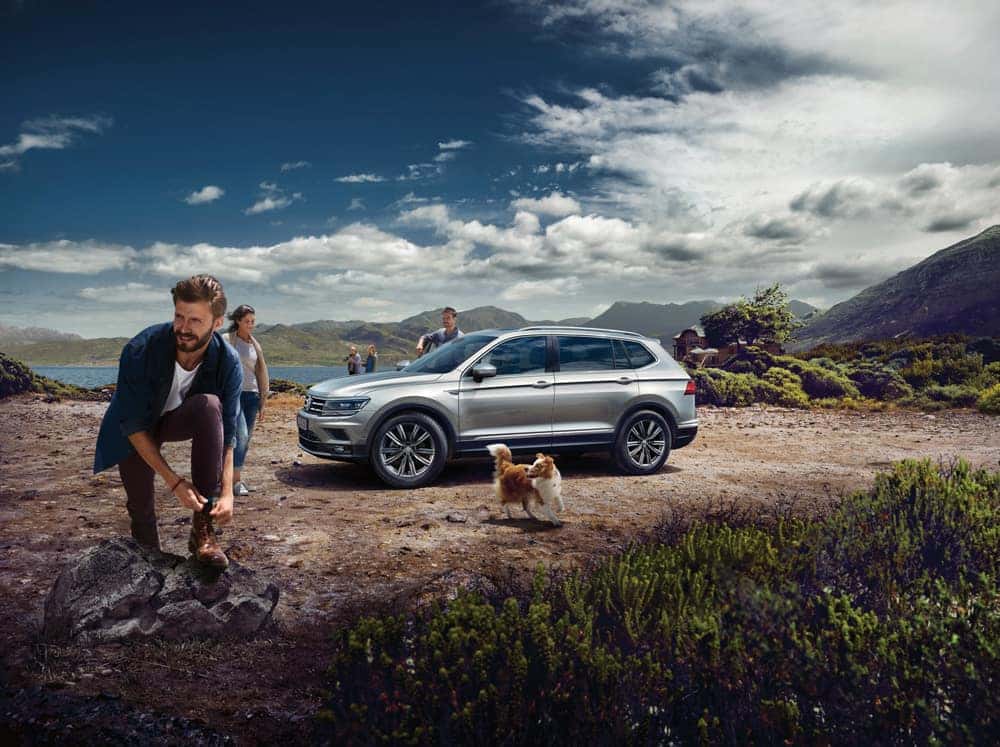 A popular Volkswagen SUV for families
Those looking for a refined experience behind the wheel of a crossover SUV will get quite the adventure while driving the 2020 Volkswagen Tiguan. Perfect for taking passengers on long-awaited road trips to the mountains or going to the office and home, the vehicle provides a spark in plenty of areas. It features practicality while maintaining a comfortable ride throughout every turn. Consumers will want to check out the many trim offerings to see what stands apart. Driving is about being comfortable at every turn. The 2020 Volkswagen Tiguan is a popular Volkswagen SUV for families for many different reasons. Currently available at our Pfaff VW dealership in Newmarket, our customers can find more information about this vehicle by reading this blog. 
Passenger and cargo space come easy
The compact crossover sometimes feels more like a midsize SUV with the amount of space one will find inside of the interior. The third row will allow for more passengers to ride inside on those occasions where carpooling is a must. Fold the third row down and the versatility inside of the 2020 Volkswagen Tiguan. One isn't going to be able to use the Tiguan to carry their entire toolshed, but space inside the vehicle provides plenty of opportunity for other objects nonetheless. Having the option to fold the third-row seats whenever needed is especially nice. It's a comfortable compact crossover vehicle that won't leave passengers feeling cramped. 
Plenty of features that keep your family safe 
Safety features make life on the road easier. Those who haven't experienced useful sensors and other fabulous features designed for safety are in for a treat. At least the ones that come standard in the Volkswagen Tiguan are exciting and helpful. There's sometimes frustration that comes to vehicle consumers being left disappointed at safety features that come standard. Those infuriated with the lack of standard safety features in other makes and models will be positively thrilled about the offerings in the 2020 Tiguan.
Life is busy and sometimes the frantic pace can be overwhelming. Standard forward collision alert with automatic braking is a perfectly capable feature. One never knows when a moving object will jump in front of their moving vehicle. Sometimes it can be impossible to see everything at once. Drivers can feel at ease knowing they will be alerted of any object in the front of the vehicle while still having the reassurance that the vehicle will brake if it goes unnoticed.
Another great safety feature of the 2020 Volkswagen Tiguan comes courtesy of the blind-spot monitoring system. Whether a driver is on a long road trip to nowhere or busy driving home from work, it's always nice to be able to change lanes with confidence. The system will alert drivers of vehicles or other objects that may pose a threat. Life on the road gets easier with safety features. The Tiguan offers practicality on the roads.
The Volkswagen Tiguan is a very popular Volkswagen SUV for families. If you are looking to purchase a new or pre-owned Volkswagen Tiguan for your family, we encourage you to continue browsing through our website to learn more about the features. Also, with that, click here to learn more about the Pfaff Difference. 
Click here to find our contact information, schedule a test drive, or to speak with a rep[resentative.