Benefits of a Full-Size Car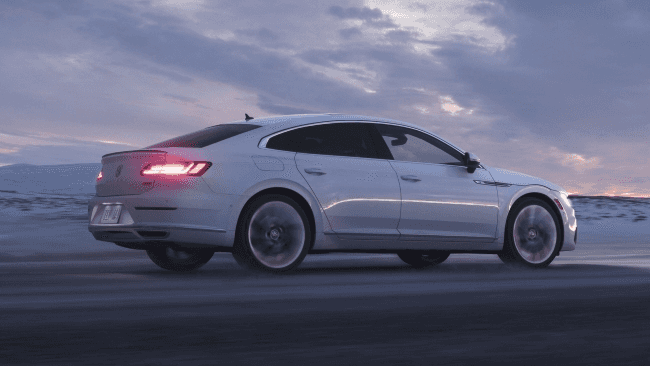 Benefits of a Full-Size Car
If you have ever rented a vehicle, the rental company may have asked you if you would like a mid-size sedan or a full-size car. For some, the difference isn't important nor apparent, but it can mean the difference between an enjoyable drive and a lousy one. Full-size cars are commonly the largest class of sedans, and wagon bodied vehicles, a forte of the Volkswagen brand. Those interested in learning about the benefits that a full-size car can afford you, should continue to read through this article by Pfaff VW, a Newmarket dealership near you!
Passenger Capacity
Although mid-size sedans and full-size cars offer room enough for 5 people, with two in the front seat and three in the back, the jump in the category will definitely see a difference in space and comfort. Depending upon the size of your passengers, whether they are adults or children, a full-size sedan or wagon will have the capacity to fit larger sized people, more comfortably. A mid-size sedan could leave a full car of passengers feeling more cramped during a drive.
Storage Space
Car size not only makes a difference in the space provided to the passengers but it also greatly affects the trunk space available for use. With a full-size sedan or wagon trim, there will be more space in the back at your disposal, versus that of a mid-size car. If you are looking to purchase a vehicle that offers better gas mileage than an SUV, or you just prefer the look and feel of a compact car, but you would like the extra cargo space, than a full-size car is a perfect choice!
Volkswagen Models
If you have your sights set on a full-size car, then the Volkswagen lineup has you covered. For a comfortable drive for five people, with a bit more legroom, shoulder space, and an airier cabin, the Volkswagen Arteon, Golf SportWagen, or Golf Alltrack, could go a long way in keeping the driver and passengers happy. For excellent cargo space, the hatchback design of the Golf SportWagen and Golf Alltrack can provide you with a max capacity of a cool 1,883 litres. Like the look of a sedan better? The Arteon offers a max capacity of 1,557 litres, thanks to the split-folding rear seats, and with power liftgate capabilities, one kick of your foot is all needed to trigger Easy open and Easy Close functions.
Newmarket residents interested in the benefits that a full-size car can provide you should visit us here at Pfaff VW, as we are locally situated at 16885 Leslie Street.
Please feel free to continue to browse our website, or click here to find our contact information, fill out our contact form for further assistance, or schedule a test drive of the Arteon, Golf SportWagen, or Golf Alltrack today!