Benefits of a Pre-Paid Maintenance Package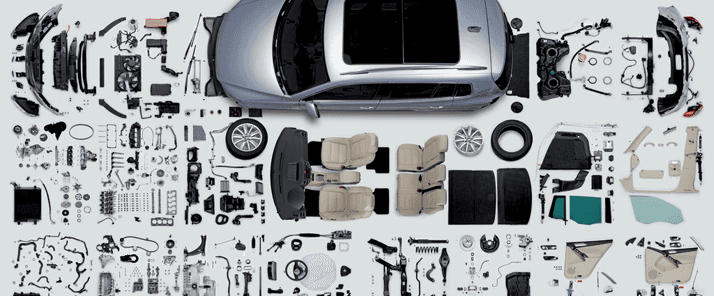 Benefits of a Pre-Paid Maintenance Package
One of the biggest pain points of car ownership is the cost of vehicle maintenance. Whether you buy a new or used vehicle, from the date of purchase you're always rolling towards the next service date and the expense associated with that service. Car dealerships have recognized this pain point and have responded by offering what are referred to as "prepaid car maintenance plans". Life is filled with surprises, the cost of maintaining your new Volkswagen shouldn't be another. At Pfaff VW, Pre-Paid Maintenance Packages are available and designed to let you drive with confidence. In this blog by Pfaff VW, we talk about some of the benefits of a Pre-Paid Maintenance Package for Stouffville customers.
Click here to get more information about the Volkswagen Pre-Paid Maintenance Package!
Predictability = Convenience 
A maintenance plan locks in the cost of your scheduled services for a set period of years or kilometers from the date of purchase. This offers you predictability and an eased financial burden down the road. You won't be subjected to price increases in the years ahead and as routine service is already paid for, you won't delay necessary maintenance due to financial constraints. Oil changes, tire rotations and more will be as easy as setting an appointment and bringing your car to the dealership.
Various Scheduling Times
Volkswagen's factory-recommended maintenance schedules are designed to keep your service costs remarkably affordable and predictable. Every regular scheduled maintenance visit includes our comprehensive Multi-Point Inspection and a 2-year / Unlimited km Parts and Labour Warranty.
Various Package Options
There's no need to overpay with two Pre-Paid Maintenance Packages available, depending on what works best for you.
VW PRE-PAID MAINTENANCE 5 STAR PLAN
5 Maintenance Appointments | Within 5 Years or 75,000 kilometres, whichever occurs first.
VW PRE-PAID MAINTENANCE 4 STAR PLAN
4 Maintenance Appointments | Within 4 Years or 60,000 kilometres, whichever occurs first.
Why buy your next Volkswagen from Pfaff?
The Pfaff difference is all about selling you a car the way you want to buy it. We're no longer operating with old-school sales tactics where different customers get different deals.
With upfront pricing, you won't have to negotiate. We won't add any additional fees to your deal. If you have a vehicle to trade, we will give you a written offer with no obligation to buy any of ours. And you can't buy the wrong car with our return and exchange policy.
Visit us today to experience the Pfaff difference.
Stouffville, ON customers can purchase a Pre-Paid Maintenance Package when they buy a Volkswagen vehicle at our Pfaff VW dealership in Newmarket, ON. Click here to find our contact information, schedule a test drive or service appointment, or to speak with a representative.