Benefits Of Owning A Beetle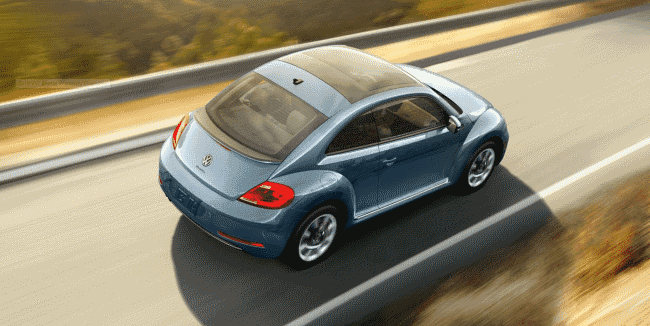 Benefits Of Owning A Beetle
First known as the Volkswagen Type 1, and later changed to the Beetle, Volkswagen knew what they were about when they officially switched names to create one of the most iconic, and sought-after vehicles throughout the history of the automotive market. In this article by Pfaff VW, we are discussing the benefits of owning a Beetle, so keep reading as our Newmarket dealerships illustrate the importance of this distinctly unique model below.
Pop Culture Icon
Thanks to the highly recognizable design of this model, the Beetle has been used throughout contemporary culture, making an appearance in a number of Hollywood movies and other media related endeavours. By owning this VW, you possess a vehicle that is distinguishable on a global scale and encapsulates our culture of the modern automotive industry. On top of the contemporary significance, the Beetle holds historical importance as well. Possessing one of the most reputable marketing campaigns, this model is the best selling automobile in the history of the industry. This VW was also the first mass imported car into North America, illustrating just how sought-after it was. If that's not iconic, we don't know what is.
Durable Driving
The reason that the Beetle has reached such historical and contemporary significance isn't just because of the design, or the brand's amazing ability to market and disseminate models across the world, but because of how this Volkswagen performs. A unique driving style all its own, this machine lasts longer than most other vehicles on the road today. Thanks to the simplistic yet highly effective engineering of the air-cooled engine, there is little maintenance required for this car to stay on the road for decades, so you can benefit from longer times spent driving, than in a shop.
Reflection Of Individuality
Beetles offer one of the largest markets for aftermarket accessories and parts that can fine tune and kit out your VW to make the model as unique as you are. This vehicle practically set the mold for what a custom car could achieve with one of a kind style and flair. With such an innovative selection of parts and accessories open to you, it's a breeze to create a Beetle that reflects your personal expression.
Test Drive
Test drive this popular model today and all of the benefits of owning a Beetle will become clear. Visit Pfaff VW and our Newmarket dealership at 16885 Leslie Street to get the process underway today!
Please feel free to continue to browse our website, or click here to find our contact information online, and fill out our contact form for further assistance.