Car Dealer at Pfaff VW in Newmarket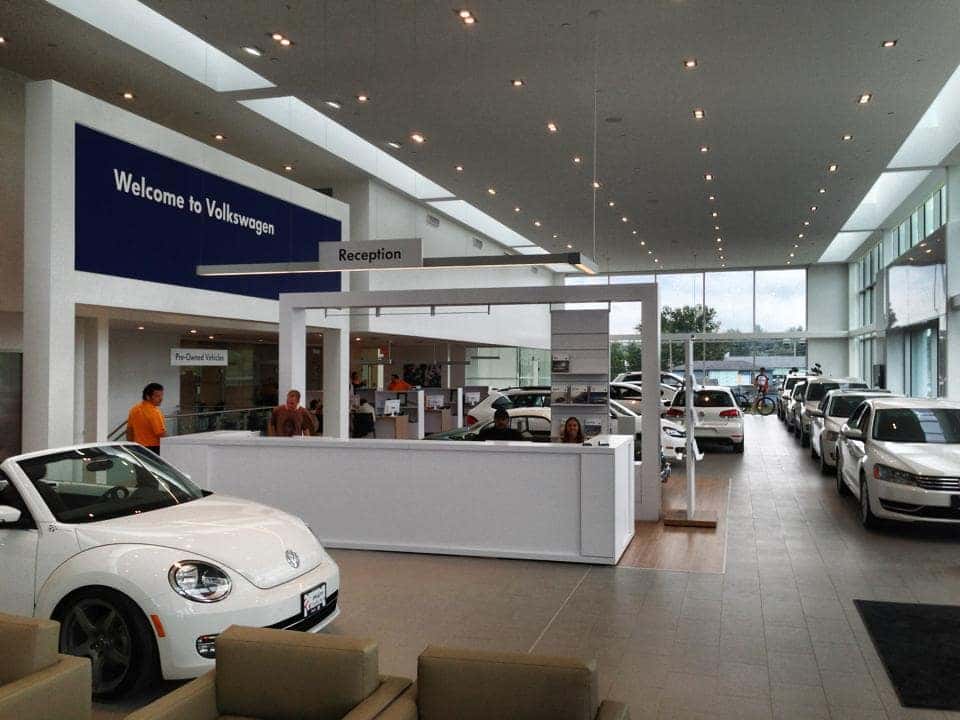 Car Dealer at Pfaff VW in Newmarket
Buying a car would be easier, more reasonable, and more convenient if you would just choose to buy from the best car dealers. However, because of the numerous car dealers currently operating in the market, it can be inevitable for consumers to feel a little pressure and confusion when finding and choosing one. At our Pfaff VW car dealer in Newmarket, we make it easy for our customers to find premium quality new and pre-owned vehicles. In this article by Pfaff VW, we will be talking about the benefits of buying a new vehicle from a local car dealer, like Pfaff VW in Newmarket!
Easy Travel
Driving in your new car can be a lot of fun, but that doesn't mean that you want to take longer drives to a car dealership than necessary. When you opt to buy from your local Pfaff VW car dealer in Newmarket, you cut down on your travel time. Now this is a very big deal, as you need to remember that you may very well be returning to your car dealership for any number of reasons ranging from scheduled maintenance to installing add-ons to collision repair. That extra ten, fifteen or twenty minutes or more of driving could really add up over the lifetime of your car!
Easy To Follow Up
Just as it is easier to travel to your local Pfaff VW car dealer, the same can be stated for following up. You may be more inclined to ignore the lights that come on in the dash when your car is in need of routine maintenance because of how far you have to drive to your mechanic. At Pfaff VW in Newmarket, we can take care of your routine maintenance when you make the short trip into our dealership. This could also serve to make your car a safer one as well, as you will likely be less likely to ignore the maintenance indicators in your car.
Easier To Build A Long Term Relationship
When your car dealer is local, it is easier for you to build a relationship with them. This can assist you in a variety of ways, ranging from peace of mind regarding your maintenance and repairs, to your car dealer knowing what kind of car you are looking for ahead of time. Further, oftentimes, dealerships give coupons and savings to their long-term customers.
At our Pfaff VW car dealer in Newmarket, our customers can have confidence that their vehicle is in the best hands during routine maintenance and collision repair. Our car dealer also offers a very large selection of new and pre-owned vehicles for sale. For more information about Pfaff VW, please feel free to continue browsing through our website. Click here to find our contact information, schedule a test drive, or to fill out our contact form.