Car Dealer in Newmarket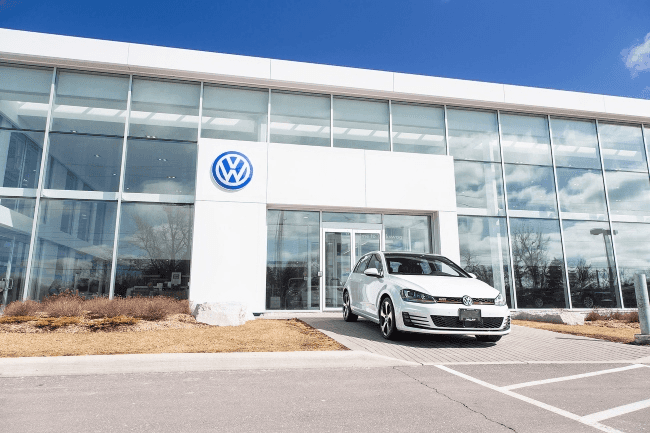 Car Dealer in Newmarket
Have you been searching for a local car dealership that put your needs and wants above your pocketbook? At Pfaff VW, we place our customers above all else, to bring only the best experience to Newmarket visitors as they shop for their new car. In this article by Pfaff VW, we will be discussing our superior customer care and extensive services to provide residents, as we aim to deliver a great car dealer experience for those in the Newmarket area.
Customer-Oriented
Everything we do at Pfaff VW is based on our customer-oriented approach to business. Our dealership is here for you, as our team works to find a Volkswagen model that covers all of your driving needs, while our expert finances will customize a leasing or financing deal that will fit your budget. We aim to build a lasting relationship with every visitor that walks through our doors, so you can be sure that we will put you first when you stop by our Newmarket facility this spring.
Quality Facility
From our spotless showroom to our extensive lot and repair facilities, to our offices and customer lounge, our dealership takes pride in presenting a clean, beautiful, and professional facility for the local area and beyond. First impressions are important, so we make sure our popular models are on show, and our staff are attentive to your needs upon your visit.
Great Test Drive Options
Our dealership now offers great test driving options, as we bring customers extended, at home, and overnight accessibility to our inventory. Finding the right vehicle takes time, and our team understands the importance of making the right decision, that's why we make it easier than ever to experience the VW of your choice for the amount of time you need to feel certain about your decision. Bring it home and let your whole family weigh in on the selection, or take it for a ride after dark to check out your chosen VW's nighttime driving capabilities.
Newmarket residents can easily find a quality car for their driving needs, with customer care and extensive services to match. So if you are looking for a great car dealer in Newmarket, all it takes is a short drive to Pfaff VW, as we are locally situated at 16885 Leslie Street, and eager to help you find the VW that speaks to you!
Please feel free to continue to browse our website, or click here to find our contact information, fill out our contact form for further assistance, or to schedule a test drive of one of our amazing models today.