Car Dealerships in Newmarket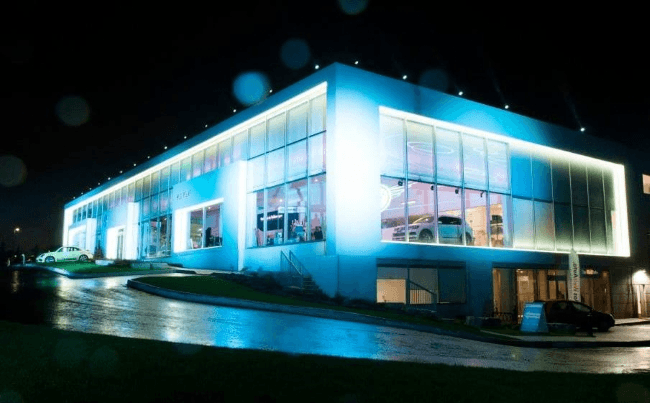 Car Dealerships in Newmarket
Finding the right car in the Newmarket area, one that checks all of your boxes can be challenging when you're faced with so many dealerships at your disposal. You can make the buying process an easy and hassle-free experience when you stop by Pfaff VW today. Our Newmarket dealership is ideally located to bring the best cars and services to the local community. To learn more about our dealership and how a visit to Pfaff VW could help you in more ways than one, keep reading below!
Local Facility
Choosing to purchase a VW from your local facility is a great way to save on time and mileage now and into the future. As our dealership is locally situated in the Newmarket community, we are perfectly placed to offer residents convenient services and quality customer care.
By working with us, you could end up saving a lot of time driving, as you'll need to bring in your car for routine maintenance or repair services throughout the lifetime of your VW. No need to stress out when that light pops up on your dashboard, as we are a short distance away, so you can drop off your vehicle for servicing right away.
Cutting-Edge Technology
By visiting Pfaff VW, you will gain access to our entire inventory of quality Volkswagen models, and all they have to offer. VW has continuously brought out new and improved vehicles that provide drivers and passengers cutting-edge technology to make every drive safe, convenient, and entertaining.
Now your smartphone can be wholly integrated into your new VW, thanks to App-Connect, as this technology allows you to control your device through the infotainment screen in the car, or with your voice, with access to navigation, music, apps, and more! For the latest safety tech, a number of our models can come equipped with the VW Driver Assistance Package, providing assistive systems and active and reactive safety features to keep the car's passengers protected during any driving situation.
Visit Us Today
With this new information in mind, it is no brainer to visit Pfaff VW when you're thinking about finding the best car dealerships in Newmarket. Our expert team of VW enthusiasts are ready and waiting to help you with all of your car related needs when you visit us at 16885 Leslie Street in Newmarket!
Please click here to find our contact information, fill out our contact form for further assistance, or to learn more about our quality dealership today.