Car Dealerships Newmarket
Car Dealerships Newmarket
Buying a new car is both a financial commitment and an emotional one. Ideally, your car dealer should be first option for maintenance, service, parts, and advice, for as long as you own your car. Because of that, choosing where to buy your new car hinges on more than just price. When you are shopping around for new or pre-owned vehicles, it stands to reason that you should choose car dealerships in the Newmarket area that have the largest selection of vehicles, the most helpful no pressure staff, and a high quality service department. These are just three of the qualities that good car dealerships possess. In this article by Pfaff VW, we will expand on the qualities that make for great car dealerships!
Click here to begin your search for VW vehicles at our dealership!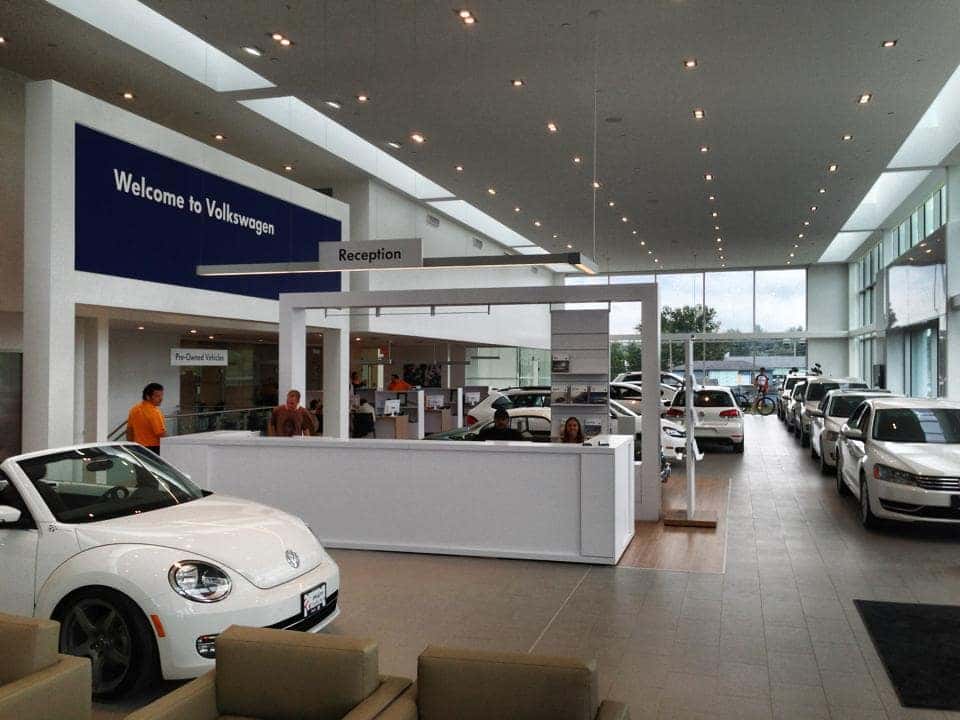 Attitude of Salespeople:
You know the stereotypes about car salespeople. But you also know that stereotypes aren't universally accurate. In the car world, overly aggressive folks sometimes overshadow the rest of us, who sincerely strive to provide respectful and helpful service. The good thing is that you'll know pretty quickly how sincere your salesperson is. And the attitude of your salesperson is a good indicator of a dealership's overall culture. In other words, a salesperson who respects you, works for a dealership that respects you, and that's the culture that we provide at Pfaff VW in Newmarket!
Selection of Vehicles:
A lot full of new cars and used cars makes for a better shopping experience. While you may rely heavily on Internet research to determine which car you want, nothing replaces the actual test drive. A large selection of cars can also indicate success, which means many other car shoppers have enjoyed doing business with that dealership. Pfaff VW has a very large selection of new and pre-owned vehicles for sale. We encourage you to come and take a look at our inventory, and take a test drive today!
Knowledgeable Service Staff:
If you have the time and motivation, consider taking your current car to a prospective dealership for an oil change. Think of this as a dealership test drive. Take note of the service and advice you receive. If the experience is a good one, then you know you can rely on that dealership to provide quality auto service on your new car too. The new Pfaff Volkswagen is one of the largest, state-of-the-art Volkswagen facilities in North America. With 15 mechanical bays, the latest in alignment equipment including the new hunter quick-check drive thru, and three fully equipped detail bays, Pfaff VW provides one of the best service experiences in the GTA.
For more information about the qualities that great car dealerships in the Newmarket area possess, please feel free to continue browsing through our Pfaff VW website. Click here to find our contact information and to fill out our contact form.