Closest VW Dealership in Newmarket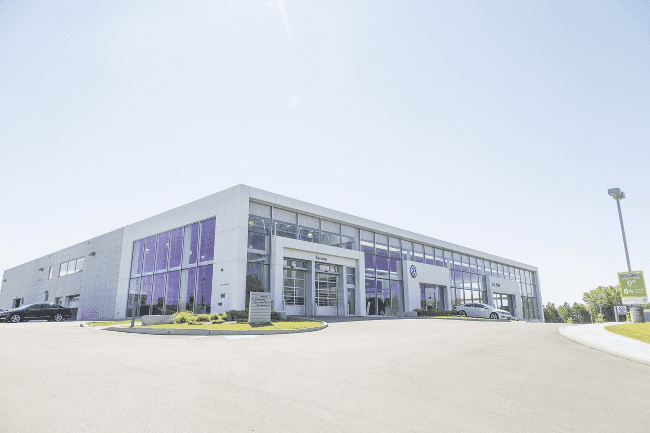 Closest VW Dealership in Newmarket
Have you always been drawn to the Volkswagen brand of vehicles, or are just now realizing how much their models have to offer drivers everywhere? Longtime VW enthusiasts and newly recognized brand advocates can find the closest VW dealership in Newmarket, right here at Pfaff VW, as we bring the best of this brand to the local area. To learn more about our company, and what sets us apart from other dealerships in the area, please keep reading below!
Prompt Response Times
Whether you are waiting on a call back from our dealership, or have inquired online about our products or services, we always prioritize getting back to our clients quickly and efficiently. Enter our facility, and you will unfailingly be met with a warm welcome from our brand representatives who would love to answer questions you may have, and show you around the dealership.
Professional Facility
Our Newmarket location provides a clean and welcoming environment for all of our visitors and clients. From our showroom and service department to our owner's lounge and offices, we keep our spaces professional and pristine, as we believe that all aspects of our business should reflect our mission to be the best Volkswagen dealer we can be. Our technical team and sales representatives possess a vast well of product knowledge that can be used to help you find, or maintain the VW of your choice.
The Whole Lineup
Our dealership is sure to impress, not just because of our attentive care and inviting facility, but because we offer the best of the Volkswagen brand to the local area! We take great pride in working with VW, as we believe this quality brand creates some of the most tech-savvy, safe, exciting, and performance oriented yet practical automobile models on the market today.
Visit Us
For the closest VW dealership in Newmarket, look to us here at Pfaff VW, and are conveniently located facility at 16885 Leslie Street, for everything you need when it comes to the Volkswagen lineup. Our enthusiasm for this quality brand can be felt in every aspect of our work, as we strive to unite all of our visitors with the VW of their dreams!
Please feel free to continue to browse our website, or click here to find our contact information online, fill out our contact form for further assistance, or schedule a test drive of your favoured VW today.