Compact Cars Newmarket
Compact Cars Newmarket
Volkswagen is well known for their compact cars. You see them on the road all the time, they look stylish, and they drive sporty. The VW GTI, VW Golf, VW Beetle, and the VW Golf R, are all considered compact cars in Newmarket. At our Pfaff VW dealership in Newmarket, our customers can find a large selection of new and pre-owned compact cars. In this article by Pfaff VW, we will talk about the benefits of driving compact cars in Newmarket. If you are in the market for a smaller vehicle, we encourage you to contact our Pfaff VW associates and schedule a test drive today!
Begin your search for compact cars here.
Are you driving around in a car that's bigger than you need? Did you know that you could be saving yourself a small fortune every year by downsizing your vehicle? That's not the only benefit though, here are six reasons why you need to buy a compact car in Newmarket.
Better for city driving:
Thanks to their smaller size, compact cars are perfect for inner city driving. You can squeeze past stalled traffic, glide down narrow streets and easily park where no saloon car could dream of venturing. Even if you don't have to tackle city driving on a regular basis, their smaller size is much better for navigating multi-storey parking garages or cruising down country lanes.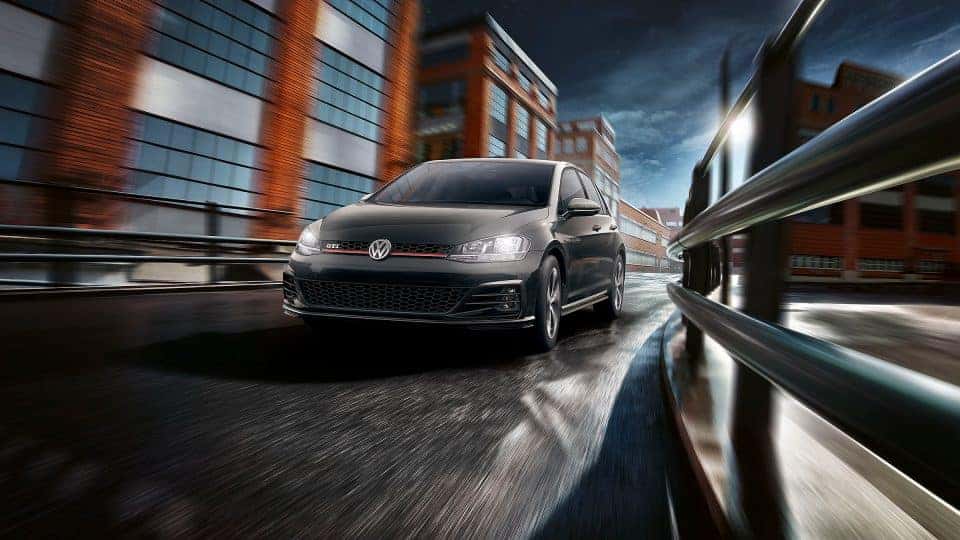 Environmentally friendly:
To add to their charm, compact cars tend to produce much fewer emissions than larger ones. This makes them much better for the environment and contributes towards the money saving benefits in quite a significant way. Whether you are an eco-warrior or not, compact cars can help to save you money while being friendly to Mother Nature – who can argue with that?
Responsive handling:
Do you ever feel as though your vehicle corners with all the grace of an overloaded cruise ship? This is often the case with bigger vehicles, but is an unheard of problem in compact cars. Even with their smaller engines these vehicles accelerate quickly, turn sharply and brake well, allowing you to feel much more confident behind the wheel.
Compact cars are stylish:
Not only do VW compact cars have more personality, they are also extremely fashionable. This can be seen by the type of audience that the body and interior styling is aimed at, taking into account modern fashion trends, a wide choice of colours and the ability to tailor the vehicle to your specifications. All of this without breaking the bank!
For more information about why you should consider driving a compact car in Newmarket from Pfaff VW, please feel free to continue browsing through our website. Click here to find our contact information, schedule a test drive, and to fill out our contact form.