Day of Wellness

---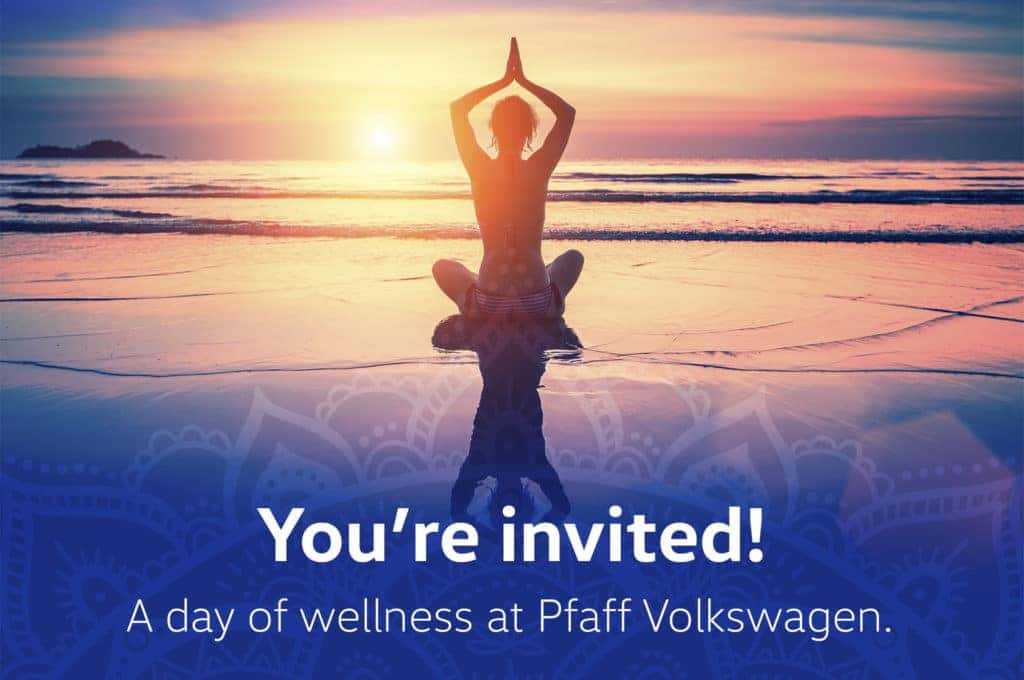 ---
Please join us for this day of Wellness Sunday November 4th from 10 a.m. to 3 p.m., in support of the Margaret Bahen Hospice.
---
At Pfaff VW we believe that community is everything, and we truly love to bring people together.
On this Day of Wellness you will have the choice of 2 yoga sessions – 11 a.m. and 1 p.m. – both will be 1 hour in length.
We encourage you to come early and stay late as a number of local businesses will be on hand showcasing and sampling healthy, organic foods and beverages throughout the event.
Furthermore we have invited guest speakers, Dr. Yashar Khosroshahi, Naturopathic Doctor and Brain Based Executive Coach, as well as Dr. Emma Whelpton, Chiropractor.  Both will be on hand to pass along beneficial tips for healthy living on this Day of Wellness and community.  Guest speakers will begin at 12 p.m., between the yoga sessions.
A suggested minimum donation of $20 per class is requested to participate.  In turn these donations will go directly to benefit the Margaret Bahen Hospice.
Yogis of all levels are welcome to join, please remember to bring your own mat.
Follow link to RSVP button below to reserve your session.

Yoga instruction will be provided by Modo Yoga Newmarket
Many thanks to our local partners for their commitment to the community and this event.

---