Features Of The VW e-Golf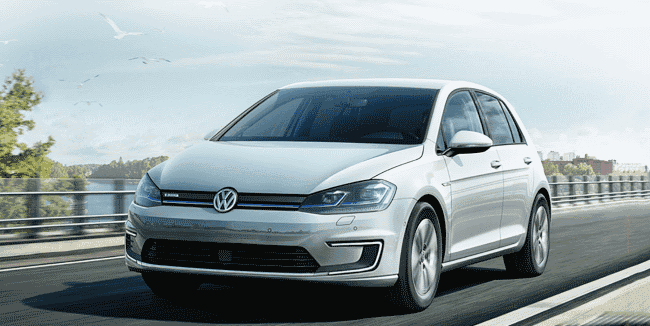 Features Of The VW e-Golf
Newmarket residents in need of an electrifying experience should turn their eyes to Volkswagen, as this quality brand is bringing the future of clean driving to the local area! VW is taking it upon themselves to add all-electric models to their incredible lineup to bring environmentally-friendly automotive options to the world around them. In this article by Pfaff VW, we will be discussing the features of the VW e-Golf below.
Clean Driving
A single charge of the new all-electric VW can take you over a 200 km range, without a drop of gas in sight. The 12-volt battery offers efficient charging and long lasting power for a vehicle that is both capable and the perfect green option! Quiet as can be, the e-Golf has an e-Sound feature that warns pedestrians of its approach up to 30 km/h.
Stunning Design
Taking design cues from the rest of the brand's compact lineup, yet creating a unique feel as electric-oriented features lend this model a distinct eye-grabbing flair, VW has outdone themselves. With over forty colours to splash out your all-electric car, you can easily produce a machine that reflects your style and driving personality.
Upping The Standard
Every 2019 VW model comes equipped with more standard features than before, for all-over added value. App-connect, a rearview camera, and post-collision braking brings the best of the brand to the e-Golf. Seamlessly integrate your smartphone apps to your vehicle, and control all the information stored within with voice commands or directly on the infotainment screen, connecting you to your favourite music, maps, and more. With rearview camera and the automatic post-collision braking system, feel secure in your VW knowing you're well taken care of in the driver's seat.
FLO Home™
If you are going to purchase this innovative VW model, then best equip your home with the FLO Home™ charging station to take advantage of the efficient power capacity and optimize your home for the automotive future.
With the features of the VW e-Golf fresh in your mind, now is the time to visit us at Pfaff VW to learn how to secure one for yourself. Drop by our Newmarket dealership at 16885 Leslie Street, and we would be happy to tell you more about this fantastic machine today!
Please feel free to continue to browse our website, or click here to find our contact information online, and fill out our contact form for to learn more about our incoming all-electric lineup.