Find a Volkswagen Golf R in Sutton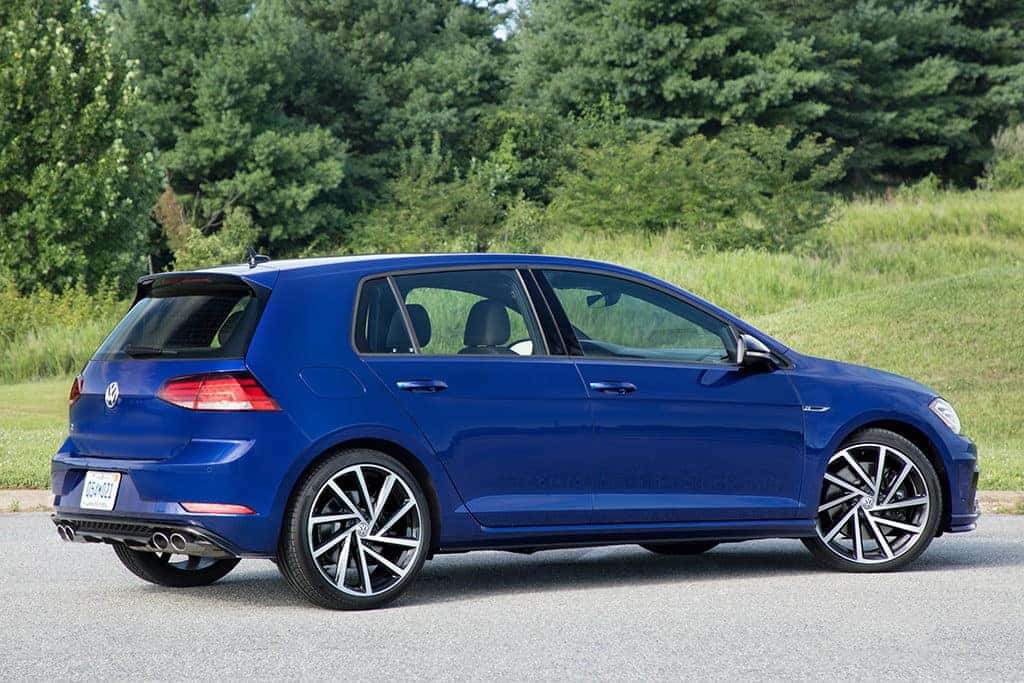 Find a Volkswagen Golf R in Sutton
The Golf R is the understated and underrated antithesis of its red-hot hatchback rivals such as the Ford Focus RS, Subaru WRX STI, and Honda Civic Type R. Its mixture of performance and practicality is expected, but its seamless blending of those two key attributes is unique. On top of that, the R outclasses everything in the category with the most sophisticated styling inside and out. Finding a Volkswagen Golf R in Sutton, ON, is easy when you choose our Pfaff VW dealership in Newmarket. We have a massive selection of new and pre-owned Volkswagen vehicles at our dealership. If you are looking for more features of the Volkswagen Golf R  in Sutton, ON, then we suggest that you continue reading this blog by Pfaff VW!
Click here to begin browsing through our inventory of vehicles at Pfaff VW in Newmarket, ON!
Performance
The all-wheel-drive Golf R is motivated by a potent turbocharged 2.0-liter inline-four, making 288 horsepower and 280 lb-ft of torque, mated to either a six-speed manual or a seven-speed dual-clutch automatic transmission. The Golf R has plenty of pep, particularly when equipped with its optional automatic transmission, which is unique to this class. The VW can rocket away from stoplights with the vehicle's easy-to-engage launch-control system, while snappy kick-downs let the R pull off quick passing maneuvers on back roads. The manual version is the purist's alternative and is endlessly satisfying to row through its gears.
4MOTION®
The Golf R was born on the track. So maintaining a firm grip comes with the territory, especially on Canadian roads. If 4MOTION® detects slippage, more torque is directed to the wheels with the most grip to help deliver more traction for improved handling and control.
2.0 TSI turbocharged engine
The 2.0 TSI engine pumps out 288 HP, power previously unimaginable from such a small engine. An optional seven-speed dual clutch moves swiftly and seamlessly between gears with zero loss of torque. We've upsized the turbocharger and bolstered the cylinder heads, exhaust valves and pistons. Bottom line? Top-tier performance, from 0 to 100 km/h in less than 5 seconds.
Adaptive LED headlights
While you're busy turning heads in your Golf R, these ingenious adaptive headlights are turning corners, even before you do. As brightly coloured as sunlight, and more efficient than standard headlights, they scan 13 degrees left or right so you see more of what's ahead.
Why buy from Pfaff?
The Pfaff difference is all about selling you a car the way you want to buy it. We're no longer operating with old-school sales tactics where different customers get different deals.
With upfront pricing, you won't have to negotiate. We won't add any additional fees to your deal. If you have a vehicle to trade, we will give you a written offer with no obligation to buy any of ours. And you can't buy the wrong car with our return and exchange policy.
Visit us today to experience the Pfaff difference.
Sutton, ON, customers can find a Volkswagen Golf R at our Pfaff VW dealership. A test drive is the only true way to experience what a Volkswagen Golf vehicle has to offer. We recommend scheduling your test drive on our website today! Click here to find our contact information, schedule a test drive, or to speak with a representative.