Find a VW Golf in Stouffville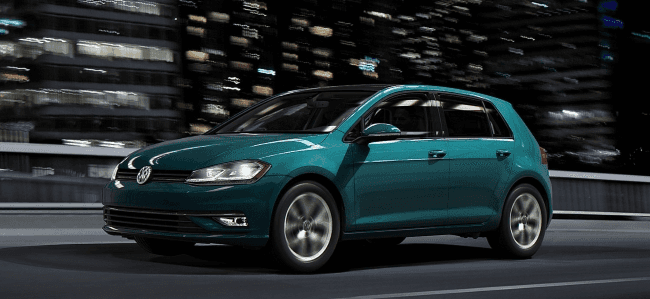 Find a VW Golf in Stouffville
Do you find yourself questioning why hatchbacks are so popular? Sedans are popular, but they seem to blend together. A hatchback offers benefits that cannot be found in vehicles of other categories, and there are lots of reasons why people love them so much. The VW Golf is one of the most popular hatchbacks out on the roads today. If you are looking to find a VW Golf in the Stouffville area, then a visit to our Pfaff VW dealership in Newmarket is just what the doctor ordered! There are many reasons why Stouffville residents would want to choose a hatchback vehicle to drive daily. In this blog by Pfaff VW, we will go over some of the reasons why hatchbacks are a good vehicle choice!
Click here to schedule a test drive at Pfaff VW today!
Why do so many people choose to drive a hatchback?…
These vehicles come in bright and unique colors. Silver, gray, black, white, that's pretty dull. Newer hatchbacks like the Volkswagen Golf come in exciting colors like this!
Hatchbacks like the VW Golf are more spacious than sedans. When it comes to practicality, the hatchback can't be beat. A sedan may seem more spacious when you first take a peek, but upon trying to pack the car for a trip, you'll quickly be glad you have a hatchback. Lower those rear seats and you have a ton of space to work with!
Stouffville families love hatchbacks. There's the perfect amount of space and versatility to go along with the low maintenance and fuel efficiency. So many good things!
Have you tried to sell a car lately? Well hatchbacks are known for getting a fantastic resale value. People love hatchbacks and they sell for more money later on than your everyday sedan.
On top of all these wonderful things, the hatchback ends up being the perfect combo. It's got the comfort, space, handling, and safety measures that are so important when choosing a new car. With all the technology available today, there are a million ways to customize your hatchback with all the features you could ever need.
Driving your next VW Golf hatchback in Stouffville can be achieved when you choose our Pfaff VW dealership in Newmarket. We have a massive selection of VW Golf vehicles that are waiting for you to take out for a test drive! Click here to find our contact information, schedule a test drive, or to speak with a representative.