Find a VW Golf in Uxbridge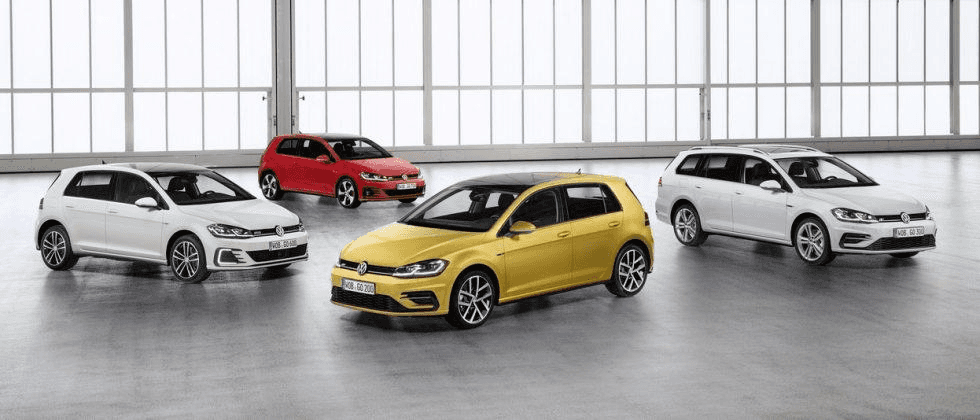 Find a VW Golf in Uxbridge
Some of the most popular VW models are those belonging to the Golf family of hatchbacks. These models all look similar, but each one has its own unique characteristics and qualities that leave you trying to decide which Volkswagen Golf you should buy. If you are looking to find a VW Golf in the Uxbridge area, then we suggest that you make the short trip into our Pfaff VW dealership in Newmarket. We have a very large selection of new and pre-owned VW vehicles for sale at our dealership, and the only way to truly experience these high-end cars is to take them out for a test drive! In this blog by Pfaff VW, we talk about which type of VW Golf you should buy if you are in the market for one!
Click here to schedule a test drive at Pfaff VW today!
The VW Golf…
This is the Golf in its truest form. Some of its most appealing qualities include impressive cargo space, sporty engine power and an upscale interior. It's also highly affordable. The VW Golf has a turbocharged engine producing 170 hp, 199 lb ft of torque, up to 52.7 cubic feet of cargo space, and is very affordable. You should consider buying the VW Golf if you don't want to break your bank, you value strong fuel efficiency, or if you require cargo-carrying versatility.
The VW Golf GTI…
If you're a driver who wants some extra power and sporty performance in your driving experience, then the Golf GTI could be the model for you. The VW Golf GTI has a turbocharged engine delivering 228 hp, sport-tuned suspension and driving mode selection, and up to 52.7 cubic feet of cargo space. You should consider buying the VW Golf GTI if you desire a thrilling driving experience, you enjoy sportier styling features, or you intend to use your vehicle for frequently hauling cargo.
The VW Golf R…
This is the most performance-driven Golf model, and though it tops out the Golf family's price bracket, it's ideal for those with a true racer's heart. The VW Golf R has a 292-hp engine producing 280 lb.-ft. of torque, standard 4MOTION all-wheel drive, and XDS+ with four electronic differential locks. You should consider buying the VW Golf R if you desire the most powerful Golf model produced for everyday driving or you have a little extra cash for its advanced performance features.
The VW e-Golf…
The e-Golf is Volkswagen's electric car. It looks the same and still comes with the same impressive cargo space. The VW e-Golf has an electric motor delivering 115 hp and 199 lb.-ft. of torque, substantial electric mileage range, and three driving modes: Normal, Eco and Eco+. You should consider buying the VW e-Golf if you're looking for an electric car that is not dull or boring to drive or if you have a short to moderate daily commute distance.
The VW Golf SportWagen…
This is one of the newest models from Volkswagen, and it offers impressive cargo space. It provides you with the sporty driving experience of a typical Golf, but thanks to the elongated body, it delivers the cargo capacity of a crossover SUV. The VW Golf SportWagen has up to 66.5 cu. ft. of cargo space, a turbocharged engine delivering 170 hp, 199 lb.-ft. of torque, and very good fuel economy. You should consider buying the VW SportWagen if you need serious cargo hauling space, you want the cargo space of a crossover SUV but the driving dynamics of a sporty car, or if you desire long-distance/road-trip driving capabilities with excellent fuel economy.
So, which VW Golf should you buy in Uxbridge? Well, the choice is yours, but we hope this brief guide has helped you narrow down the choices. Pfaff VW always encourages our customers to schedule a test drive on our website! Click here to find our contact information, schedule a test drive, or to speak with a representative.