Find Certified Pre-Owned In Newmarket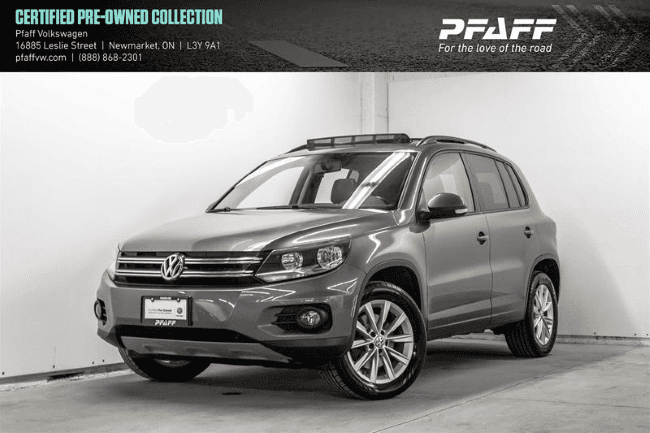 Find Certified Pre-Owned In Newmarket
Are you looking to find Certified Pre-Owned in Newmarket? If you are in the market for a used vehicle in pristine condition, then consider looking to Pfaff VW and our local Newmarket dealership, as we are well equipped to provide you with precisely what you've been searching for! Please read on to learn why buying Certified is such a great idea.
High-Quality Collection
When you visit our Newmarket dealership, you can browse our extensive inventory of high-quality Certified Pre-Owned Volkswagen models for your choosing! When a VW vehicle obtains the status of Certified, you are ensured a used car that feels like new, as all models in this collection have been rigorously examined and put to the test, as factory-trained technicians swap out any damaged parts for Original Factory made parts to keep all VWs at the high standard brand lovers are used to.
Certified History Report
We have partnered with Carfax CanadaⓇ to provide all potential buyers with the information they need to make a decision that works for them. When browsing our Certified Pre-Owned collection of Volkswagen models, you'll be able to access the vehicle's full history report. Accident and damage records, past Canadian (and American if applicable) registration, recall information, and service history are all listed to show you exactly where the car in question has been before taking up residence on our lot, and possibly next in your driveway!
No Added Fees
When you choose to purchase a pre-owned vehicle from us at Pfaff VW, you are ensured a transaction without any hidden fees or added charges. Only pay for the price of the car, as well as the taxes and licensing, and that's it! Our dealings are always transparent, so you know exactly what you are getting for the price advertised. On top of such a benefit, all of our Certified VWs offer competitive pricing, with available subsidized rates with Volkswagen Finance!
Test Drive Today
Find Certified Pre-Owned in Newmarket when you browse our vast collection of quality used Volkswagens, here at Pfaff VW. Our local Newmarket dealership, located at 16885 Leslie Street, is ready and waiting to show you pre-owned, yet like-new VW models, at a great price and amazing perks attached.
Please feel free to continue to browse our website, or click here to find our contact information online, and get in touch with one of our friendly and knowledgeable representatives to learn more about our exciting and accessible Certified collection!