Find genuine VW parts in Newmarket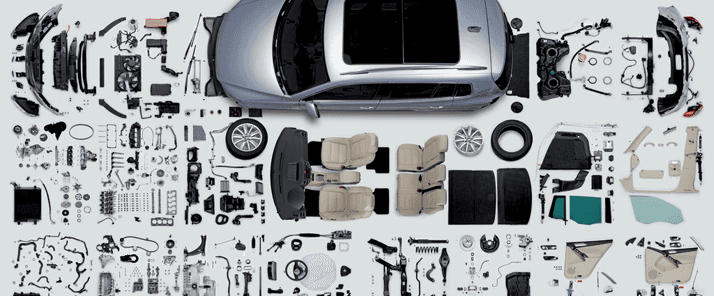 Find genuine VW parts in Newmarket
To ensure the quality, reliability, and resale value of your vehicle, trust the team at Pfaff VW in Newmarket and its extensive department of Volkswagen Original Parts. At Pfaff VW, we have the part you are looking for. If it's not in our inventory, we will order it directly from Volkswagen and notify you when it arrives. At Pfaff VW,  we only use Volkswagen Original Parts in all our repairs. That's why we have plenty on hand for our customers who wish to do their own repairs and need a spare part. Volkswagen Original Parts are specifically designed for your Volkswagen vehicle. There are no other parts that offer the same level of performance or reliability. In addition, we can help you choose the right part and install it for you at the dealership! In this blog by Pfaff VW, we will be talking about the advantages of using only genuine VW parts!
Click here to schedule a test drive or a service appointment at Pfaff VW today!
Why use VW Genuine Parts?…
When you use genuine Volkswagen parts when servicing your vehicle, you are using parts that have been specifically designed for your vehicle, and not any other make or model. Genuine Volkswagen parts have been tuned to the specific functionality of your vehicle. They have also been subjected to the rigorous testing that the engineers at Volkswagen do to all of their genuine parts.
Benefits of VW Genuine Parts…
Volkswagen parts have been put through rigorous testing over the years to ensure their effectiveness and durability. This dedication to crafting high-quality parts that have been built to stand the test of time as well as driving wear and tear is one of the many reasons that using genuine Volkswagen parts can actually save you money. In the long run, continuously buying other parts that don't last as long gets expensive. When you buy a Volkswagen part, you get the satisfaction and peace of mind knowing that you're saving money.
Schedule a service appointment with Pfaff VW…
If you simply do not have the time to work on your vehicle, don't worry. Our trusted team of service technicians is always more than happy to work on your Volkswagen. Because our team only uses genuine Volkswagen parts, you know that your vehicle is getting the best of the best each time you bring it in!
To find genuine VW parts in Newmarket, simply come in and visit our Pfaff VW dealership today! Our parts and service department will be glad to point you in the right direction. Click here to find our contact information, schedule a test drive or service appointment, or to speak with a representative.