Find service for my Volkswagen in Newmarket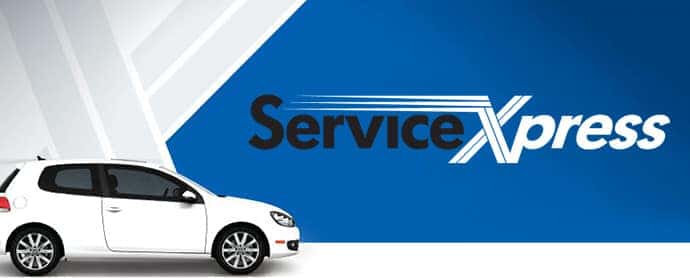 Find service for my Volkswagen in Newmarket
When you purchase a car, you want to do everything in your power to make sure that it lasts years into the future, which is why it's so important to give your vehicle ongoing maintenance. However, continuing maintenance costs can add up over time, causing some people to skip maintenance appointments. If you want to keep your car running smoothly, but are worried about the costs, then a perfect solution is to bring your Volkswagen into Pfaff VW today! If you are looking to find service in Newmarket for your Volkswagen then our dealership's the place to be. Newmarket customers can experience Xpress Service at our dealership. In this blog, we talk about some of the benefits of Xpress Service at Pfaff VW. 
Click here to book a service appointment at Pfaff VW in Newmarket, ON!
Benefits of Volkswagen Service Xpress
There are plenty of quick lube places dotting the Newmarket area, so you may be wondering why you should stop by Pfaff VW when you notice you need an oil change. The quick answer? Service you can trust. We hear horror stories every day of people taking their vehicle for an oil change, only to have a stripped drain plug or other easily-prevented issues. Our service technicians offer the same great service in the Service Xpress lane as they do when you schedule an appointment, the only difference is that they strictly handle the quickest services rather than getting slowed down by complicated repairs. You know we'll be using genuine VW parts, rather than cutting corners. 
Get the service you need 
You should also know that you'll get the same no-charge multi-point inspection when you stop by our VW Service Xpress lane as you do when you schedule an appointment ahead of time. Of course, you can also feel free to continue booking a time on our calendar to ensure you won't be stuck in line during our busiest days, but when you notice you're behind on maintenance, or a bulb unexpectedly bites the bullet, you can stop by our Xpress lane without worries that we'll leave you in the dark.
How does Volkswagen Service Xpress help maintain your vehicle?
The first and only Volkswagen dealership in Canada to offer Xpress Service

Trained and certified by Volkswagen Canada 

No appointment needed

Simply pull in to the dedicated dealership Service Xpress line

Work is done by Volkswagen Certified Technicians

Uses Genuine Volkswagen Parts
Why buy from Pfaff?
The Pfaff difference is all about selling you a car the way you want to buy it. We're no longer operating with old-school sales tactics where different customers get different deals. With upfront pricing, you won't have to negotiate. We won't add any additional fees to your deal. If you have a vehicle to trade, we will give you a written offer with no obligation to buy any of ours. And you can't buy the wrong car with our return and exchange policy.
Visit us today to experience the Pfaff difference.
To find service for your Volkswagen in Newmarket, simply schedule your appointment on our website. Experience Xpress Service at our Pfaff VW dealership today! Click here to find our contact information, schedule a service appointment, or to speak with a representative.