Full Size Car Newmarket
Full Size Car Newmarket
If you're interested in buying a roomy new sedan, you might want to avoid a traditional compact sedan or a midsize model. Instead, you'll probably want a full-size sedan with a roomy interior, a smooth ride and a lot of space to stretch out. What full-size sedans should you consider? Finding the answer to that question is as easy as visiting our Pfaff VW dealership in Newmarket. Our customers can find the full size car of their dreams at our dealership with our massive selection of new and pre-owned vehicles. In this article by Pfaff VW, we will talk about the Jetta and why you should choose this full size car in Newmarket!
Begin your search for full size cars here.

*Vehicles are subject to sell at any time*
Technology:
Innovative technology features help enhance the driving experience without getting in the way. It's tech with a purpose, not just tech for the sake of tech. The available 10″ screen displays your information digitally in high resolution. You can also customize what's displayed by choosing from six different information profiles. Besides looking great, the available sleek glass display helps make the map more prominent, while dynamic route guidance assists you with turn-by-turn information.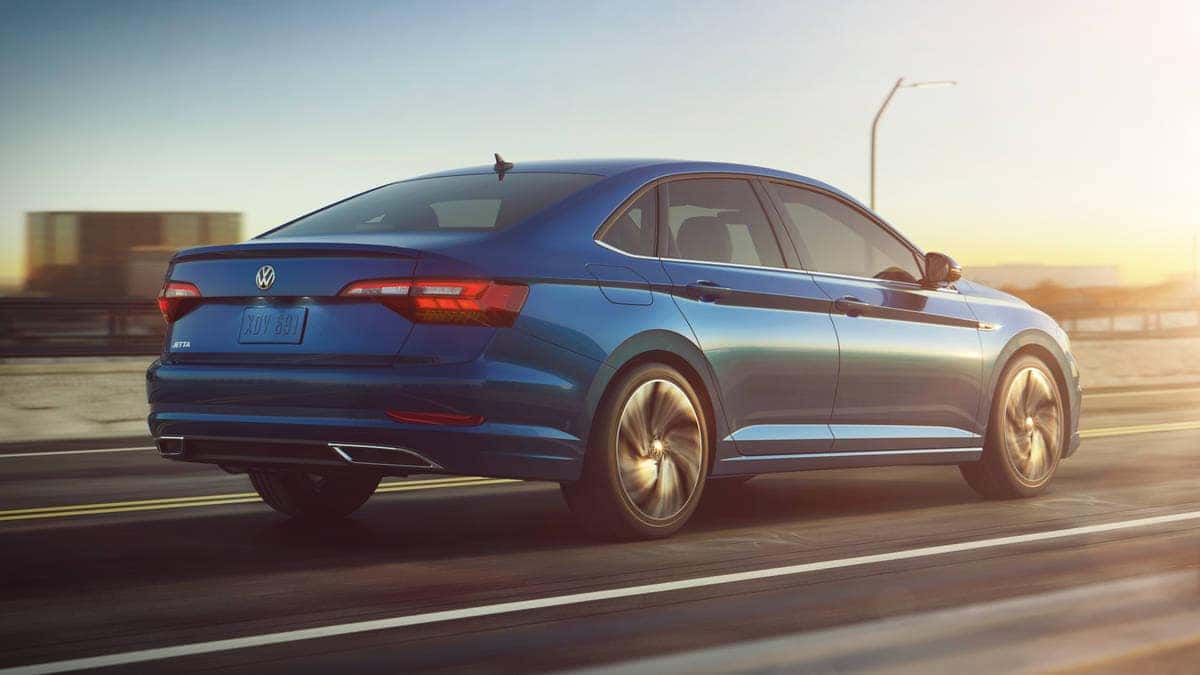 Design:
Rather than adding needless flash, the Jetta has been redesigned for a tasteful, more premium look and feel. One quick glance is all it takes to appreciate the result. It's sportier and sleeker, with a sculpted hood that makes a statement without screaming. The overall effect stands out anywhere. We call it a driver-focused interior. You'll call it the "I can't believe I get all this cool stuff interior." Either way, you'll wish you had a longer commute. Having 10 colors of ambient light is a first for Volkswagen, and this available feature can change the mood inside instantly.
Performance:
VW's performance standards are simple. Performance comes standard. There's plenty of torque, smooth confident handling, and lots of old-fashioned fun. In the full size car world, great performance can require an upgrade. Not in the Jetta. Turbocharged exhilaration comes standard. Don't let all the substance fool you. The Jetta has a flashy side too. These new available 17″ alloy wheels blend perfectly with its lean, sculpted look.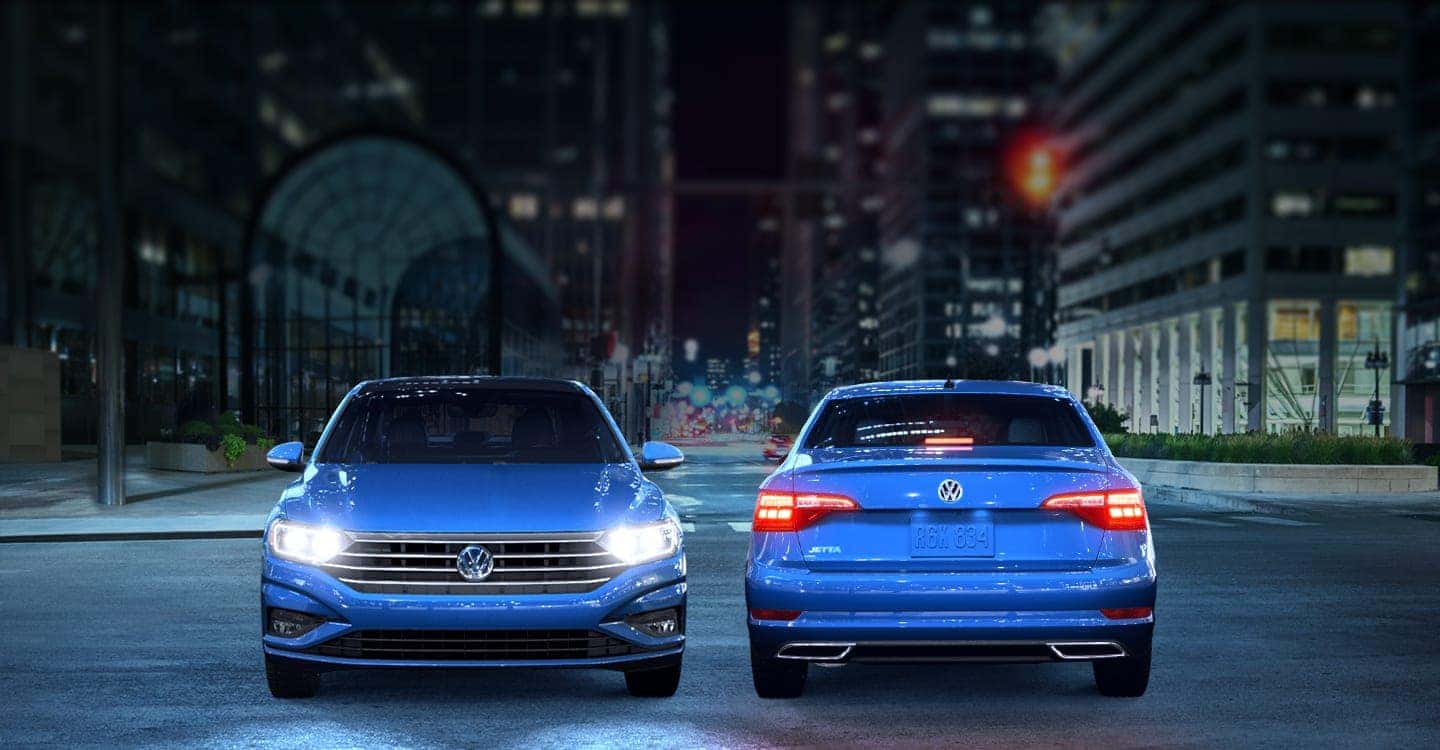 Safety:
Safety is a core value of VW. And while they can't predict everything you might encounter, they can and do spend long hours trying to help you prepare for it. Front and rear crumple zones help absorb crash energy, while a rigid safety cell helps deflect it away from the driver and passengers. In the event of a collision that deploys the airbags, the ICRS can turn off the fuel pump, unlock the doors, and activate the hazard lights. It helps react if you might not be able to.
For more information about this full size sedan in Newmarket at Pfaff VW, please feel free to continue browsing through our website. Click here to find our contact information, schedule a test drive, or to fill out our contact form.