Information on the Volkswagen ID.3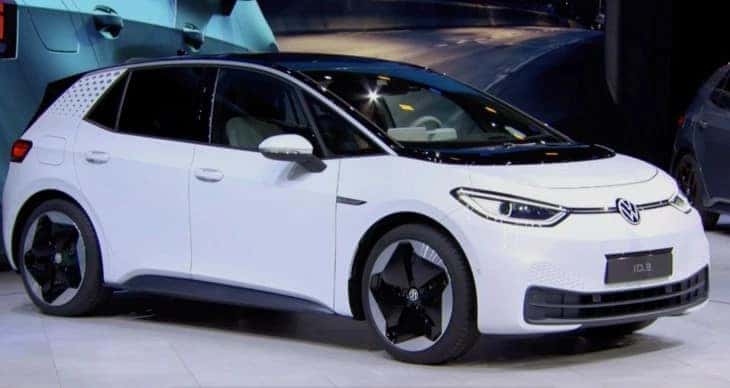 Information on the Volkswagen ID.3
Innovation has always been Volkswagen's driving force. Today, Volkswagen Canada is transforming into a leader in sustainable mobility, with a wide range of electric vehicles by 2025. At VW, the future pairs cutting-edge technology with driver-first design, German engineering and performance, electrified! Uxbridge residents who are considering an electric car purchase, either now or in the future, should continue to read this blog by Pfaff VW. The Volkswagen ID.3 is just one of the fully electric concept vehicles that VW is releasing. With our massive inventory of new and pre-owned Volkswagen vehicles at Pfaff VW, we believe it is our mission to inform the public about new and exciting VW vehicles on the horizon. In this blog, we take a look at a few of the features of the innovative and fully electric Volkswagen ID.3.
Click here to begin browsing through our inventory at Pfaff VW in Newmarket, ON!
What is the ID.3?
 The 2020 ID.3 is the first production electric vehicle from Volkswagen utilizing VW's new modular electric drive matrix (MEB), featuring the batteries integrated into the underbody that when combined with the vehicle's long wheelbase create a spacious five-seater for a compact segment entry. There are three battery size options: the entry level features a 45-kWh battery with a full-charge range of 330 kilometres, the middle battery option is a 58-kWh with a 420-km range, and the big-battery option is a 77-kWh unit with a range of 550 km.
When will the Volkswagen ID.3 be available in Canada?
 The Volkswagen ID.3 will not be coming to Canada anytime soon, as this concept vehicle will make its debut in Europe first.
Why buy from Pfaff?
The Pfaff difference is all about selling you a car the way you want to buy it. We're no longer operating with old-school sales tactics where different customers get different deals. With upfront pricing, you won't have to negotiate. We won't add any additional fees to your deal. If you have a vehicle to trade, we will give you a written offer with no obligation to buy any of ours. And you can't buy the wrong car with our return and exchange policy. Visit us today to experience the Pfaff difference.
Glimpse Volkswagen's electric future with their ID. series concept vehicles. With features ranging from autonomous-driving mode to augmented-reality display to retractable steering wheels, the ID. series is more than electric. It's VW electric.
For more information about the Volkswagen ID.3, or any of Volkswagens other ID concept vehicles, please feel free to contact a Pfaff VW representative. Click here to find our contact information or to schedule a test drive at Pfaff VW today!