Locate A VW Jetta 2019 Model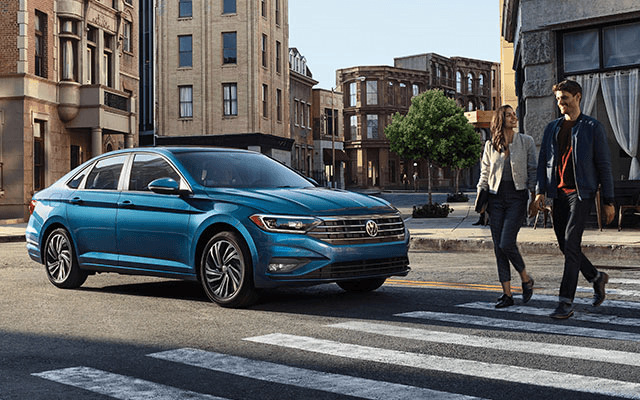 Locate A VW Jetta 2019 Model
If you live in the Newmarket area, and you are on the lookout to locate a VW Jetta 2019 model, then consider enlisting our help at Pfaff VW! With a locally situated dealership, and an inventory stocked full of the latest 2019 models to hit the market, we can help you find a Jetta trim that works perfectly for your driving needs. Please read on as we discuss some of the stand-out features of this Volkswagen below.
What's Your Trim
The 2019 model has undergone a full redesign from the previous generation Jetta, offering more in-car and safety technology than ever before, so whichever trim level you choose, you'll be met with added features and luxury, whether it be the Comfortline, Highline, or Execline. The Jetta GLI 2019 model and 35th Anniversary Edition GLI are also out now and making waves across the automotive industry. With so many different trims and models to choose from, Newmarket residents and VW enthusiasts are sure to find a vehicle that works for them!
Standard Means More
Volkswagen ups the ante and makes standard feel like a luxury, as three new features now come equipped on every 2019 model to hit dealerships. Stay connected to what's important on your drive, with App-Connect, as this system offers a seamless connection between your new Volkswagen and smartphone, using Apple CarPlayⓇ for iPhoneⓇ, and Android Auto™ for Android™ smartphones. Maneuvering tight spaces and parallel parking becomes a breeze in the Jetta thanks to the standard rearview camera, and with the automatic post-collision braking system working under the hood, you'll gain further protection for every drive.
Long Lasting Warranty
What makes purchasing this Jetta even better, is the fact that Volkswagen goes above and beyond the typical Warranty coverage of other popular brand automotive companies. This brand offers one of the longest lasting warranties, ensuring that your car receives the protection it deserves, for many years, and kilometres, to come.
To locate a VW Jetta 2019 model on sale now, why not drop by Pfaff VW and secure one for yourself this summer season. Our Newmarket dealership can easily be found at 16885 Leslie Street, as we are ready and waiting to help you on your next visit.
Please feel free to continue to browse our website, or click here to find our contact information online, fill out our contact form for further assistance, or schedule a test drive of the Jetta today.