Looking to find a pre-owned Volkswagen Golf R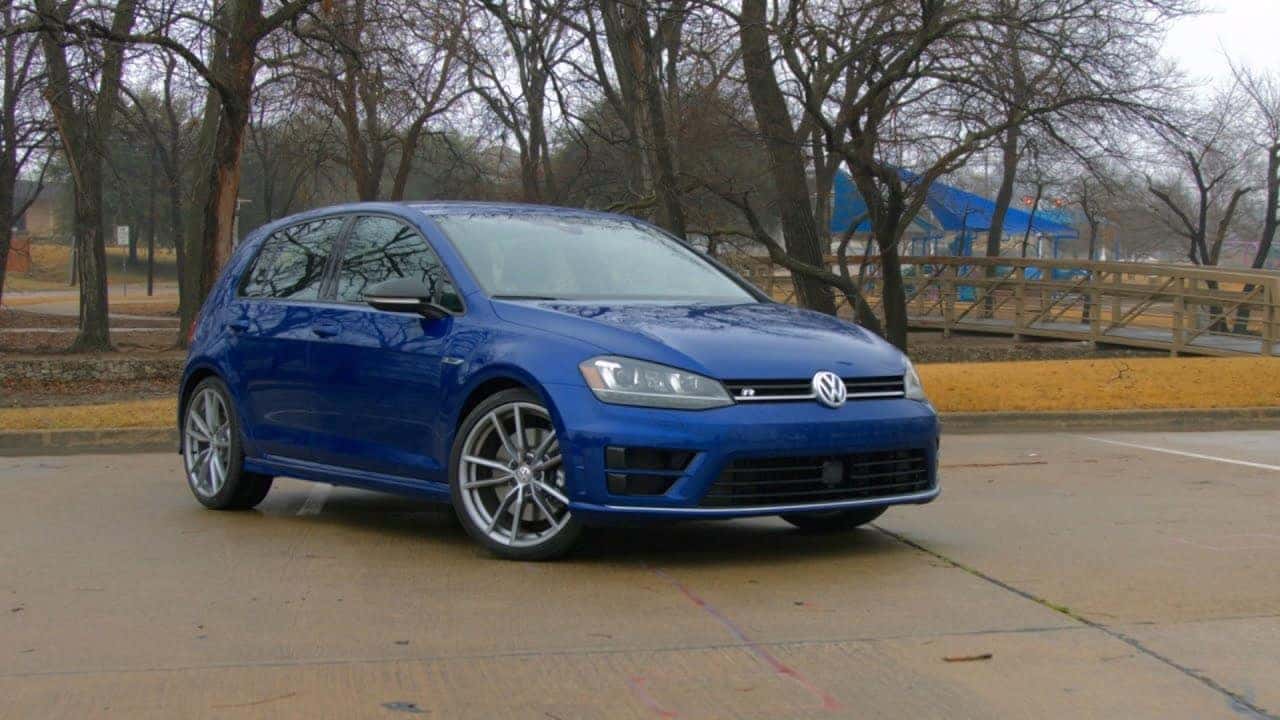 Looking to find a pre-owned Volkswagen Golf R
It's hard to go wrong with the Volkswagen Golf R. It's user-friendly, easy to drive, the interior quality is sublime, and its performance credentials are off the charts for a compact hatchback. The best part? The Volkswagen Golf R is a reasonably affordable vehicle for how packed with features and performance it is. If you are looking to find a pre-owned Volkswagen Golf R, then you have come to the right place at our Pfaff VW dealership. At our dealership, we have a massive selection of new and pre-owned Volkswagen vehicles that are waiting for you to take out for a test drive and truly experience for yourself. In this blog, we share some information about the Volkswagen Golf R. 
Click here to browse through our pre-owned inventory at Pfaff VW. 
Exterior and styling 
From the outside, the Volkswagen Golf R doesn't look much different from the GTI. VW has never been one to embellish its clean designs with unnecessary add-ons, and the Golf R maintains that minimalist hot hatch look. There's a new bumper with larger air inlets, plus an "R" logo in the grille. The car has a stance look, sitting 0.8 inches lower than a standard Golf on its sport suspension and 0.2 inches lower than a GTI, making the big, 18-inch wheels that are unique to the R fill the wheel wells even better. Outback, we have a unique diffuser, a minimum of badging and quad tailpipes to let the aggressive sound out.
How it drives
Powering the Golf R is the ubiquitous turbocharged 2.0-litre four-cylinder engine that Volkswagen uses in dozens of products across almost all its brands. In this application, it makes a healthy 292 horsepower, a considerable bump over the 210-220 hp you get with a Golf GTI.
Credit the new parts: The Volkswagen Golf R gets a different cylinder head, valve train, pistons, and turbocharger, plus a higher-pressure fuel injection system than the GTI's motor. Power is routed to all four wheels via a standard all-wheel-drive system and either a six-speed manual transmission or VW's optional DSG dual-clutch automatic. 
There's a Driving Mode Selector that allows you to choose between Normal, Individual, and Race modes. In a base Golf R, this adjusts engine response and shift points for the automatic transmission (if equipped). In the Golf R with Dynamic Chassis Control and Navigation Package, it also adjusts suspension settings to control the firmness of the shock absorbers.
Interior styling 
One of the best arguments for the Golf R (and really any of the Volkswagen Golf line) is the car's interior space. Unlike other compacts, the Golf is an upright and boxy small hatchback, not sleek and windswept. That exterior stodginess leads to outstanding room for five people inside, with tons of headroom, impressive legroom front and back, and enough width for three people to sit on the flat bench seat in the back. Outward visibility is excellent all-around, with a low dashboard that's crafted from materials that look like they came from Audi's luxury parts list.
The sport seats in the Volkswagen Golf R are aggressively bolstered but not uncomfortably so. They're covered in standard leather upholstery, as are the steering wheel and shift knob. Alloy pedals and side sills jazz up the interior, and there's R badging on the steering wheel and seats.
Cargo and storage 
The Golf R's upright design hasn't just led to advantages in passenger comfort it also creates a cavernous space for cargo. With the rear seats upright, the Golf R features an average-sized, 22.8-cubic-foot cargo space thanks to its hatchback design. With the seats folded, that expands to a voluminous 52.7 cubic feet. By comparison, the Ford Focus RS features 23.8 cubic feet behind the seats and a lesser 44.8 cubic feet total because of its more sloping roofline. The Subaru WRX STi isn't offered as a hatchback, so its cargo space is considerably smaller, at 12.0 cubic feet. You can fold its backseat down, but that's only to allow longer items through; it doesn't appreciably increase overall cargo room.
If you are looking to find a pre-owned Volkswagen Golf R, then you have come to the right place at our Pfaff VW dealership. We encourage you to continue browsing through our website for more information about the Volkswagen Golf R. Additionally, with that, click here to learn about the Pfaff Difference. 
Click here to find our contact information, schedule a test drive, or to speak with a representative.