Midsize SUV in Newmarket at Pfaff VW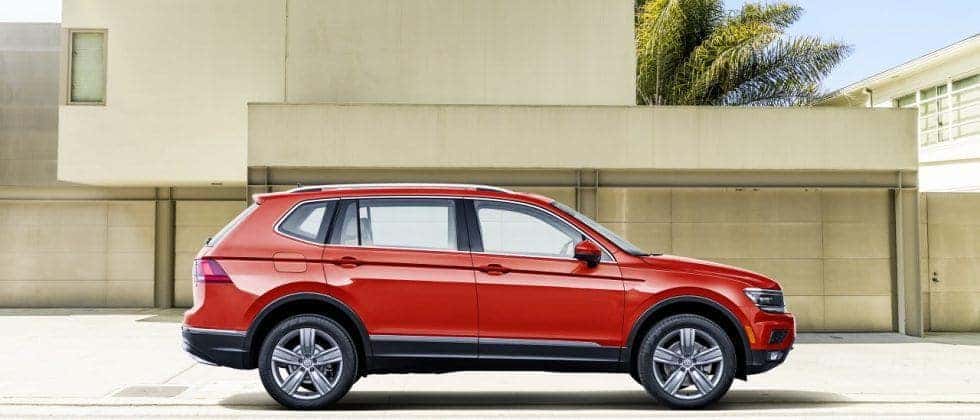 Midsize SUV in Newmarket at Pfaff VW
An intermediate SUV is also sometimes referred to as a mid-size SUV. A full-size SUV is also called a standard SUV. The most noticeable difference between the two is that a mid-size SUV is smaller than a standard SUV. If you are looking for a midsize SUV in Newmarket, and you want to become knowledgeable about the differences between the different sizes, then we encourage you to continue reading this article by Pfaff VW! Schedule a test drive in a midsize SUV on our website, or by contacting our representatives today!
Size and Safety
A mid-size SUV is smaller than a standard-size SUV; the size affects the car's seating, its storage capacity, the relative comfort of the interior and, arguably, its safety. The standard-size SUV's sheer size typically makes it perform higher in crash safety tests.
Fuel Efficiency
Mid-size SUVs are typically more fuel efficient than their standard-size SUV cousins. The standard-size SUV is designed for off-road capability and increased towing capacity. It typically has a more powerful engine than the mid-size SUV. This equates to less efficient gas mileage for the standard-size SUV.
Handling, Drivability, and Towing
Handling and drivability are typically better rated on the mid-size SUVs than with the standard size SUVs. The mid-size SUVs offer a combination of durability, speed and power, but are not as ideally suited for towing as the standard size SUV.
Cost of Fuel
It makes sense that the midsize is going to be noticeably more fuel-efficient than the larger models. The standard SUV has been designed to excel at off-road driving and towing, so the engine size is significantly more powerful, which brings with it some loss of fuel efficiency. As gas prices continue to fluctuate, fuel costs are likely to be a serious consideration, and it may be worth opting for a midsize SUV over a standard. Midsize SUVs are noticeably less weighty, making them not only easier to maneuver but also seriously better when it comes to getting the best gas mileage.
Our customers can find a new or pre-owned midsize SUV in Newmarket at our Pfaff VW dealership. We encourage all of our customers to schedule a test drive at their earliest convenience either on our website, or by contacting a Pfaff VW representative. Click here to find our contact information and to fill out our contact form.