Pre-Owned SUV
Finding a reliable SUV in Newmarket can be a time-consuming feat, however at Pfaff Volkswagen we work diligently to make your experience as smooth as possible. For example, we have a pristine 2014 Volkswagen Tiguan Comfortline 6SP AT TIP waiting to be driven home. With a pepper grey exterior and titan black leather interior, you'll never have to worry about your kids making this beauty look used. It's easy to clean and provides a smooth and enjoyable drive. With a leather wrapped steering wheel that includes a control panel, as well as Bluetooth Audio and Bluetooth Handsfree, you'll never need to think about distracted driving again. Heated front seats keep you and your passengers warm and cozy during the cold Canadian winter months, while a panorama sunroof keeps your little ones quiet as they watch the world go by on long drives to the cottage in the summer.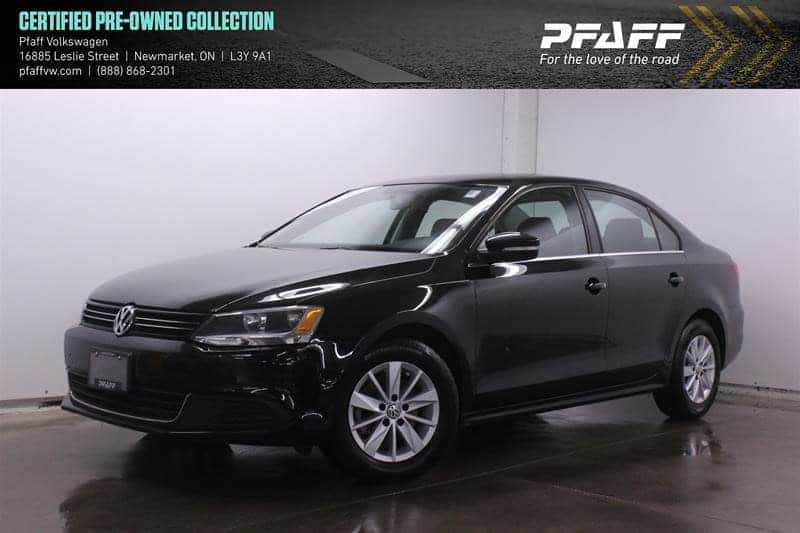 Certified Pre Owned Collection
If you're in search of a certified pre-owned SUV in Newmarket, be sure to visit the Pfaff Volkswagen online pre-owned gallery by clicking here. We do our best to ensure that your experience shopping for a pre-owned SUV in Newmarket is as easy as possible, which is why we suggest visiting the online gallery first, determining which pre-owned SUV will best suit your lifestyle in Newmarket, and then booking an appointment to test drive our vehicles by calling us at: (888) 868-2301.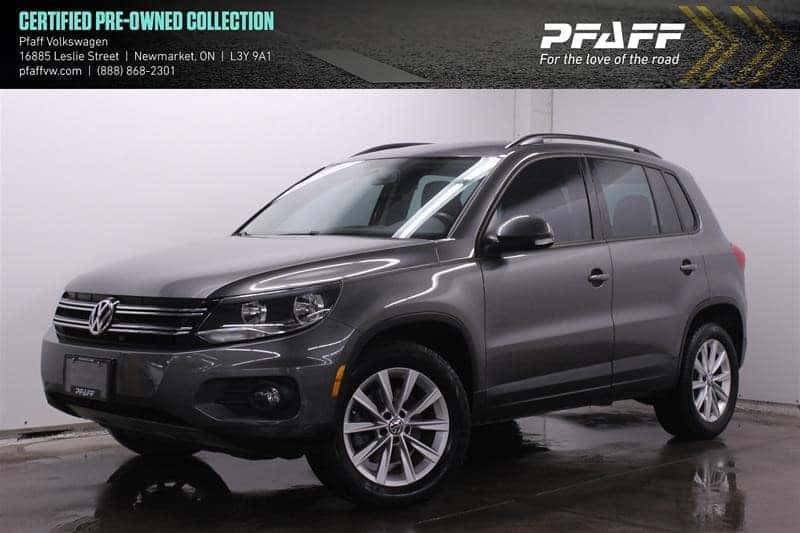 Financial Assistance
Click here for offers and incentives when looking for a pre-owned SUV in Newmarket. We have many available incentives to ensure that you can bring home a reliable pre-owned vehicle without breaking the bank. Our team of financial advisors is here to help you. We are passionate about helping people at Pfaff Volkswagen, which is why we work so diligently to provide our valued Newmarket clients not only with a top quality pre-owned SUV, but also many financing options and incentives. Calculate your monthly or bi-weekly payments by clicking here. Or, click here to find out how you can trade in your vehicle and upgrade to a safer, more reliable pre-owned SUV in Newmarket today.