Quality Car Dealer In Newmarket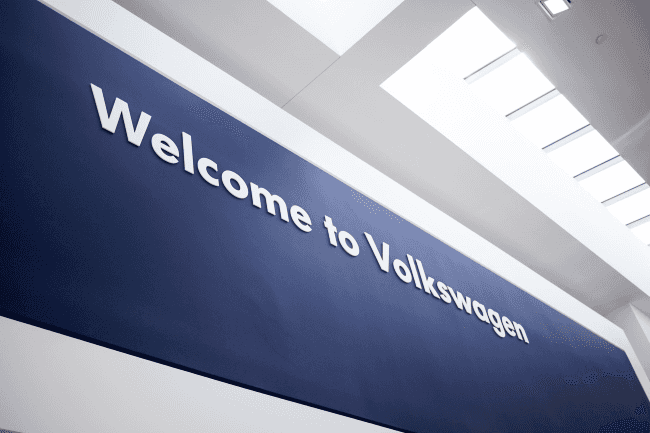 Quality Car Dealer In Newmarket
Pfaff VW came to the Newmarket area to provide residents with attentive customer care, and professional services aimed at uniting all of our visitors with the car of their dreams, with the maintenance services to keep them on the road for many years to come. Our mission is to deliver nothing but the best of the Volkswagen brand. So those looking for a quality car dealer in Newmarket can easily find all that they need here at Pfaff VW. Please read on to learn more about our dealership below.
Professional Dealings
From our facility and showroom to our customer care and a team of experts, everything we do here at Pfaff VW is conducted in a professional manner. Enter our facility's doors, and with just one glance around the room, you'll notice a clean and inviting environment. Interact with our team, at the desk, or on the lot, and you'll be met with courtesy, respect, and delight, as we aim to provide the best customer care we can!
Knowledgeable Staff
We take pride in what we do, and we do what we are passionate about. Every member of our team appreciates the superior nature of the VW brand, as they aim to bring the best product knowledge and information to our clients. We have the knowledge and understanding of these cars unlike any other, therefore by working with us, you are ensured all of the information you could want or need to help you make a decision that's right for you.
Services For All Of Your Needs
Our Newmarket dealership offers services that encompass the entire car buying and owning process. Purchase a quality vehicle from our extensive lineup of new and used VW models, and return to have your car serviced whenever you need it. Our service center within our facility has a team of highly qualified technicians to perform an array of maintenance and repair services to keep your VW running smoothly and efficiently, just how it was meant to be. We also offer corrosion inspections, pre-paid maintenance packages, and access to our Tire Centre, and Genuine VW parts to provide the area with an extensive list of services to cover all of their needs.
Visit Us
So if you are looking for a quality car dealer in Newmarket, one whose services go far beyond that of the car buying process, then visit us here at Pfaff VW, as our dealership is locally situated at 16885 Leslie Street, in Newmarket.
Please feel free to continue to browse our website, or click here to find our contact information, fill out our contact form for further assistance, and learn more about what we can offer you today.