Quality Dealership in Newmarket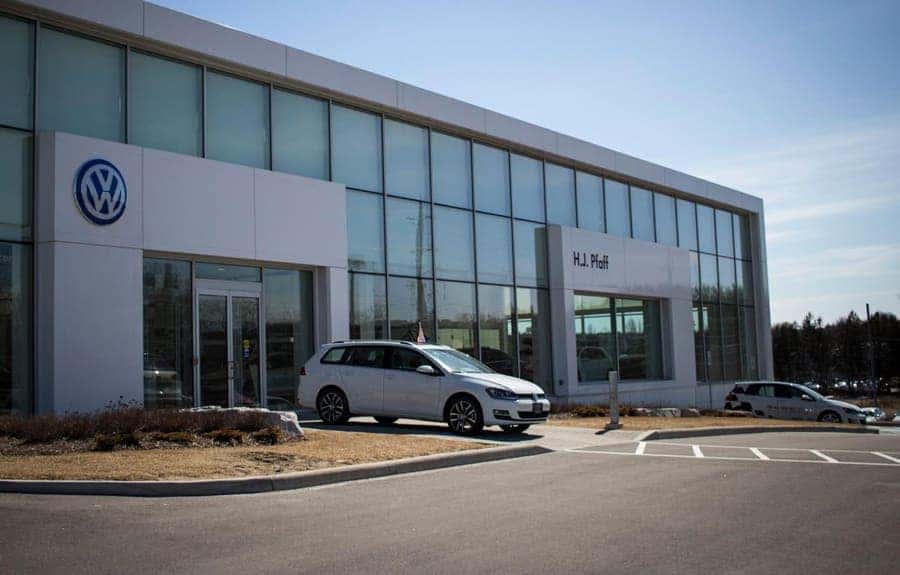 Quality Dealership in Newmarket
With a number of car dealers operating in the local community, you might find it hard to locate a quality dealership in Newmarket, one that will provide you with well-made products, and the services to match. Now it is easier than ever since all it takes is a short drive to visit us here at Pfaff VW! Our Newmarket dealership is ready and waiting to provide you with quality cars and extensive services. Keep reading to learn what sets us apart from the local competition!
Responsive And Attentive Care
Whether we are contacted by phone, email, or in person, our staff are eager to answer all questions and respond in a timely and friendly manner. There is nothing worse than entering a business and being ignored from the outset, making you feel unwanted and your needs unfulfilled.
At Pfaff VW, we approach every visitor with a smile on our face and can-do attitude to bring responsive and attentive customer care straight to you. As a quality dealership, we pay attention to our relationships with our customers, as we understand that you're what makes our business possible, so you deserve nothing but the best!
Pre-Paid Maintenance
As part of our mission to provide the best services aimed at keeping your Volkswagen model at the high standard of its manufactured quality, we offer extensive pre-paid maintenance packages at our dealership. This package includes regularly-scheduled care to ensure your car operates at optimum performance. There is even a transferable option available that will help you increase the resale value of your vehicle.
You'll receive scheduled maintenance aligned with the mileage and timed intervals, as recommended by the Volkswagen brand, with services performed by a team of VW-certified technicians, all at great monthly payments!  By buying a prepaid maintenance package, you'll gain great savings compared to purchasing these services individually, while also being protected from a future increase in maintenance costs.
Contact Us
To experience a quality dealership in Newmarket firsthand, all it takes is a visit to our local facility at 16885 Leslie Street! At Pfaff VW, we are eager to help you find a beautiful new or used VW, obtain maintenance, repairs, or factory parts, with a customer-oriented approach that puts your needs first.
To learn more about our inventory or services, please click here to find our contact information online, and let us know how we can help you!