Service VW In Newmarket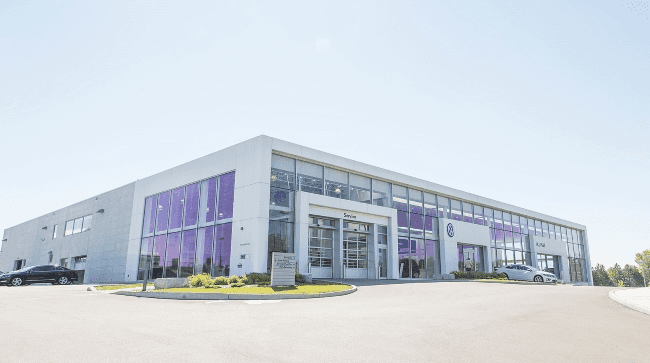 Service VW In Newmarket
As one of the most relied upon vehicle brands in the world, Volkswagen knows how to design and engineer solid and fine-tuned pieces of machinery. However, all vehicles need maintenance and repair services from time to time, even the most durable of ones. If you are looking to service your VW in Newmarket, consider enlisting the help of our professional technical team here at Pfaff VW. Our facility is situated in the Newmarket area, and we are ready and waiting to help you this summer. Read on to learn more about our available services.
Service Specials
We are always offering different kinds of service and parts specials, switching things up every month or so to provide a wide range of savings. We also offer Prepaid Maintenance Packages to help you obtain the best deal on routine maintenance services for your Volkswagen, providing owners with ongoing savings and regularly scheduled care.
Corrosion Inspections
Our service facility attached to our dealership provides in-depth corrosion inspections for the community and brand lovers farther afield. We honour corrosion/perforation claims, once they have been approved by Volkswagen Canada. When you bring your VW in for inspection, one of our Corrosion Specialists will examine your vehicle and take photos. This file will be sent off, and once approved, we will let you know if your claim has been accepted!
Genuine VW Parts
Our dealership also supplies the area with genuine Volkswagen parts for all models on the market today. To ensure the prime condition of your VW, use the same factory-made parts your model was initially built with. By replacing old parts with new, genuine ones, we can guarantee the high performance you have become accustomed to receiving in your VW.  This brand offers some of the longest running and most reliable cars on the market, so why would you go with anything else?
Schedule Today
Therefore if you are looking to service your VW in Newmarket, consider enlisting the help of our factory-trained professionals here at Pfaff VW. Our facility is locally situated at 16885 Leslie Street, in the Newmarket area, making it the perfect stop to cover all of your Volkswagen's needs!
Please feel free to continue to browse our website, or click here to find our contact information online, as well as our hours of operations, and get in touch with one of our friendly and knowledgeable representatives to learn more about our offered services.