Should I buy a 2016 Volkswagen Jetta Sedan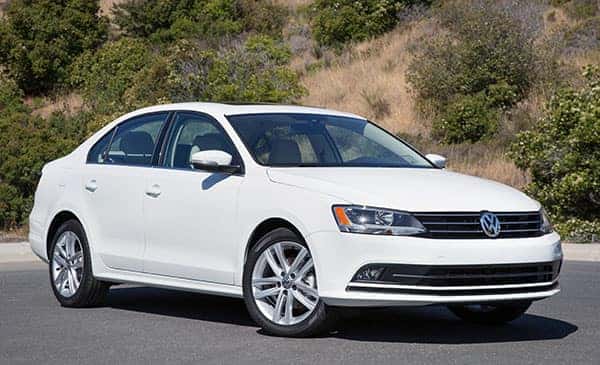 Should I buy a 2016 Volkswagen Jetta Sedan
The 5-passenger compact Volkswagen Jetta Sedan is arguably the most value-packed VW offering to date. The Sedan returned in 2016 with a couple of changes and styling upgrades that include a new base power-plant and safety upgrades, especially in the premium VW GLI trim level. If you are looking for a high-end pre-owned Volkswagen vehicle, then a 2016 Volkswagen Jetta Sedan could be the right fit for you. There are many reasons why you should consider this vehicle as your next pre-owned daily driver. In this blog by Pfaff VW, we talk about some of the features of a 2016 Volkswagen Jetta Sedan.
Click here to begin browsing through our pre-owned Volkswagen inventory at Pfaff VW!
Comfortable and strong ride 
The 2016 Jetta has a comfortable, strong ride and a fuel-efficient engine lineup. 
The Jetta range offers a capable and composed drive that ought to keep everybody comfortable and happy. 

Out there on those winding country roads, your refreshed Jetta will handle itself well enough, proving more than satisfactory.
Very good acceleration and power
Experience lively acceleration from the 1.4T engine while the 1.8T engine is even perkier.
The 4-cylinder turbocharged 1.8-liter engine has replaced the previous 2.5-liter engine.

The car feels quite sprightly with 184 lb-ft of torque and 170 hp.
Interior Features
For 2016, Volkswagen has nicely updated the optional and standard infotainment systems in the Jetta. 
The new car now has simple interfaces that come with user-friendly easy-to-use smartphone integration. 

Dashboard controls are not complicated. 

Climate controls are easy to access by the passenger and very simple to operate as you drive.
Cargo Capacity 
The Volkswagen Jetta has a very large trunk that makes storing items very easy. 
Of special note is the available amount of cargo space located behind the car's rear seat. 

With some 15.5 cubic feet, this trunk is certainly in a higher league for that class.

Whenever more room is required, the rear seats will fold.
Why buy from Pfaff?
The Pfaff difference is all about selling you a car the way you want to buy it. We're no longer operating with old-school sales tactics where different customers get different deals. With upfront pricing, you won't have to negotiate. We won't add any additional fees to your deal. If you have a vehicle to trade, we will give you a written offer with no obligation to buy any of ours. And you can't buy the wrong car with our return and exchange policy.
Visit us today to experience the Pfaff difference.
If you are still wondering if you should buy a 2016 Volkswagen Jetta Sedan in Newmarket, then we suggest that you schedule a test drive at Pfaff VW today! Get behind the wheel of the Volkswagen Jetta Sedan and experience it for yourself. Click here to find our contact information, schedule a test drive, or to speak with a representative.