Should I buy a 2017 Volkswagen Golf Sportwagen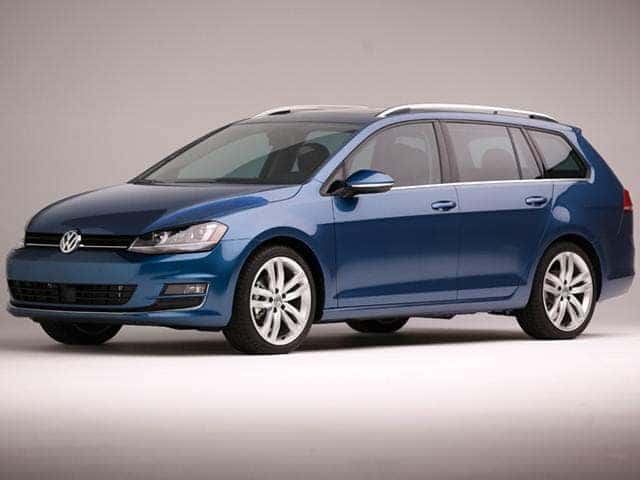 Should I buy a 2017 Volkswagen Golf Sportwagen
With the rise of the crossover SUV, the small compact station wagon has had a hard time maintaining traction in the marketplace. People want a high-riding seating position, available all-wheel drive, and room for all the trappings of an active lifestyle, without sacrificing style. Since it replaced the Jetta wagon for 2015, the Volkswagen Golf SportWagen has checked some of those boxes, but for 2017 it added another feature to its list, all-wheel drive, as well as the higher-riding Alltrack model. The 2017 Volkswagen Golf Sportwagen is a great vehicle for adventurers or families looking for a vehicle that can handle the workload. In this blog by Pfaff VW, we take a look at some of the features of a 2017 Volkswagen Golf Sportwagen. 
Click here to begin browsing through our inventory of pre-owned Volkswagen vehicles at Pfaff VW.
A smooth ride 
Even when driving on relatively harsh pavement, the hatchback provides outstanding comfort. The Golf's impressive ride quality is a big advantage for the drivers who do a lot of traveling. You are encouraged to take the Golf on a long-distance road trip.  
A good family vehicle
The 2017 Volkswagen Golf Sportwagen has plenty of space for everything you need. Up to five people will be able to hop aboard. There is an ample amount of legroom in its rear seat, which is a key advantage for the drivers who have adult-size family members. With more than enough cargo space in the back, the Golf Sportwagen can easily accommodate extra gear.
Plenty of interior space 
Typical for Volkswagen, the SportWagen's interior uses a simple and attractive layout. The infotainment screen has two chunky dials and is flanked by easy-to-push buttons. A benefit of the long, straight roofline means passengers won't have to watch their heads when getting in or out. The tilt-and-telescoping steering wheel has excellent range, and drivers of most sizes should be able to find a comfortable driving position.  With lots of windows, slim window pillars and large mirrors, blind spots are minimal.
Utility
The SportWagen's layout (it is a station wagon after all) lends itself to easily handle large items, especially with the rear seats folded down. In the trunk, you get 30.4 cubic feet of cargo storage. And if you fold the rear seats, you get 66.5 cubic feet, enough space to compete with some of the best compact SUVs. 
Why buy a Volkswagen from Pfaff?
The Pfaff difference is all about selling you a car the way you want to buy it. We're no longer operating with old-school sales tactics where different customers get different deals. With upfront pricing, you won't have to negotiate. We won't add any additional fees to your deal. If you have a vehicle to trade, we will give you a written offer with no obligation to buy any of ours. And you can't buy the wrong car with our return and exchange policy.
Visit us today to experience the Pfaff difference.
If you are looking for more information about whether you should buy a 2017 Volkswagen Golf Sportwagen then a test drive is needed. Schedule yours on our Pfaff VW website today! Click here to find our contact information, schedule a test drive, or to speak with a representative.