Should I buy a 2017 Volkswagen Golf?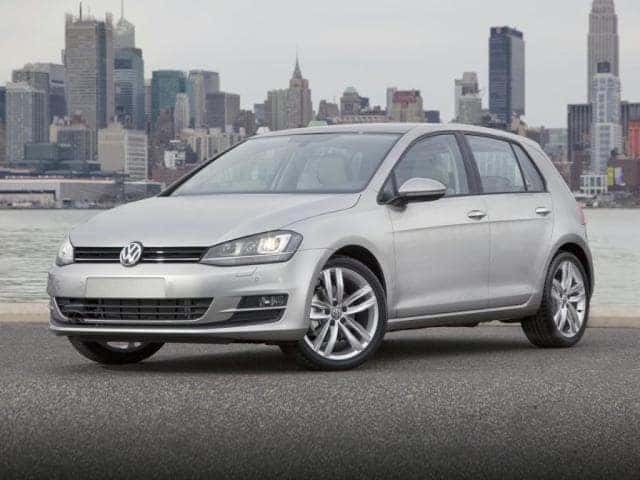 Should I buy a 2017 Volkswagen Golf?
The 2017 Volkswagen Golf remains one of the world's most popular hatchbacks. It promises to reward you with a fun driving experience. Strong fuel economy pushes it further ahead of the competition. While the base model will fulfill most drivers, the premium models come loaded with an additional number of premium features. Unlike some small cars, the Golf is roomy enough to accommodate a family of five. There are many reasons why you should consider a pre-owned Volkswagen Golf, and at Pfaff VW in Newmarket, ON, we are always encouraging our customers to schedule a test drive on our website. If you would like to learn more about a 2017 Volkswagen Golf at our dealership, then we recommend that you continue reading this blog where we share a few features! 
Click here to begin browsing through our pre-owned Volkswagen inventory at Pfaff VW in Newmarket, ON! 
This Volkswagen Golf packs a mean punch of power 
A turbocharged four-cylinder engine motivates the 2017 Volkswagen Golf. The boosted engine pumps out a potent 170 horsepower and 199 pound-feet of torque. You will always have a surplus of power on tap. When tested on the track, the new Golf recorded a brisk 0-60 time of 7.1 seconds. It is clearly among the quickest cars in the segment.
The 2017 Volkswagen Golf is rewarding to drive 
The 2017 Volkswagen Golf is a very easy car to drive. Whether you are a teenager or a retiree, you can expect the VW Golf to inspire a great deal of confidence. Although you have the freedom to choose other hatchbacks from different brands, the Volkswagen Golf always feels composed on the road. Great outward visibility enables you to remain aware of your surroundings at all times. 
The Volkswagen Golf is a great family vehicle 
While the VW Golf is a small vehicle, it still manages to offer a roomy interior. Up to five people will be able to hop aboard. There is an ample amount of legroom in its rear seat, which is a key advantage for the drivers who have adult-size family members. With more than 22 cubic of cargo space in the back, the Golf can easily accommodate extra gear.
The infotainment system is very user-friendly 
All versions of the Golf now come equipped with a touch-screen infotainment system. The interface is extremely simple to use and responsive. Apple CarPlay, Android Auto, and MirrorLink technologies make it easy for you to integrate your smartphone.
Why buy from Pfaff?
The Pfaff difference is all about selling you a car the way you want to buy it. We're no longer operating with old-school sales tactics where different customers get different deals.
With upfront pricing, you won't have to negotiate. We won't add any additional fees to your deal. If you have a vehicle to trade, we will give you a written offer with no obligation to buy any of ours. And you can't buy the wrong car with our return and exchange policy.
Visit us today to experience the Pfaff difference.
A 2017 Volkswagen Golf can be found at our Pfaff VW dealership in Newmarket, ON. If you are still looking for more features on this premium quality VW vehicle, then we suggest that you schedule a test drive on our website today. 
Click here to find our contact information, schedule a test drive, or to speak with a representative.