Should I buy a 2018 Volkswagen Tiguan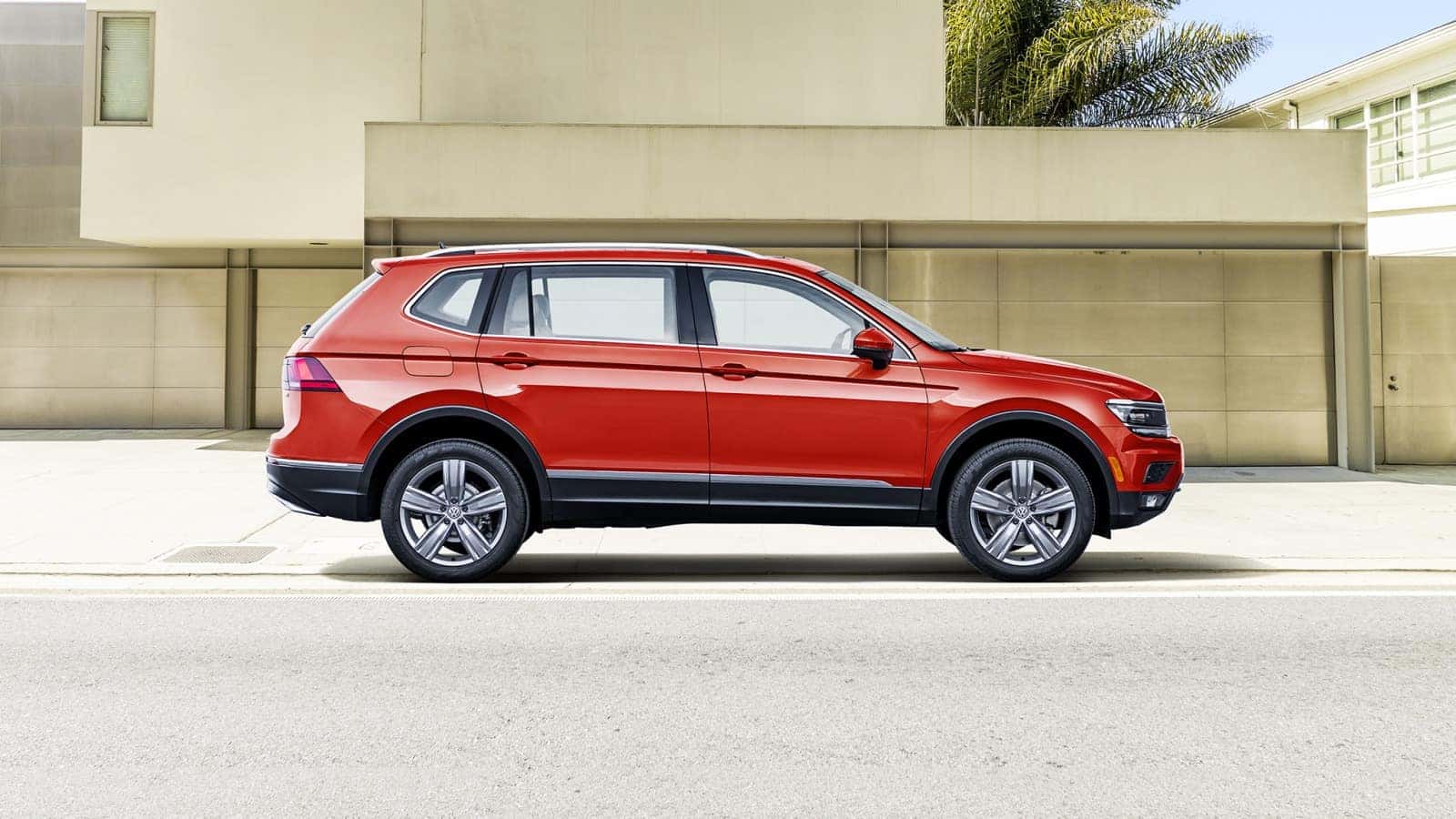 Should I buy a 2018 Volkswagen Tiguan
Car shoppers who want the efficiency of a sedan paired with the space of an SUV tend to gravitate towards compact SUVs. Because this segment's popularity continues to rise, vehicle manufacturers are producing more and more of these body styles to fit the needs of the consumer. If you are looking for a high-end reliable pre-owned SUV, then a 2018 Volkswagen Tiguan should be first on your list! Volkswagen is well-known for their highly-reliable vehicles constructed with quality materials and innovative technology. A 2018 Volkswagen Tiguan can be found at our Pfaff VW dealership in Newmarket, ON, and if you're looking for more features on this vehicle, we encourage you to continue reading this blog! 
Click here to begin browsing through our inventory of pre-owned vehicles at Pfaff VW in Newmarket, ON! 
Fully redesigned for the 2018 model year, the Volkswagen Tiguan was a formidable entry among the popular compact SUV segment. The 2018 Volkswagen Tiguan is longer than its predecessor and was updated with generous features and functionality. If you're shopping for a pre-owned crossover, here's what you need to know about the 2018 Volkswagen Tiguan:
The 2018 Volkswagen Tiguan received an updated engine
While the improved engine for the 2018 Volkswagen Tiguan has reduced horsepower, the increased torque means that the SUV now has better acceleration and more power overall. The new 2.0-liter turbocharged engine provides 184 horsepower and 221 pound-feet of torque.
The Volkswagen Tiguan can go off-road
Few compact SUVs have true off-roading abilities, so if that's an interest of yours add the Tiguan to the top of your list. It features optional 4Motion with Active Control all-wheel-drive that lets drivers choose from four selectable terrain modes. Hill descent control is also integrated with this feature. When combined with the vehicle's 26-degree angle of approach and 7.9 inches of ground clearance, you'll be ready to hit the trails, and prepared for inclement weather as well. 
Experience a digital cockpit in the 2018 Volkswagen Tiguan 
The cabin layout and integrated infotainment system provide intuitive, safe access to music and apps while on the road. Inspired by the cockpit of the Audi, Volkswagen's layout features a 12.3-inch screen behind the steering wheel navigation data front and centre along with smartphone connectivity via either Apple CarPlay or Android Auto on a second 6.1-inch touchscreen. This technology is standard on all models of the 2018 Volkswagen Tiguan.
Why buy from Pfaff?
The Pfaff difference is all about selling you a car the way you want to buy it. We're no longer operating with old-school sales tactics where different customers get different deals.
With upfront pricing, you won't have to negotiate. We won't add any additional fees to your deal. If you have a vehicle to trade, we will give you a written offer with no obligation to buy any of ours. And you can't buy the wrong car with our return and exchange policy.
Visit us today to experience the Pfaff difference.
If you are still not satisfied and looking for even more reasons to buy a 2018 Volkswagen Tiguan, then it is suggested that you schedule a test drive in one on our Pfaff VW website. A test drive is the only true way to experience what a Volkswagen vehicle has to offer!
Click here to find our contact information, schedule a test drive, or to speak with a representative.