Should I buy a 2019 Volkswagen Atlas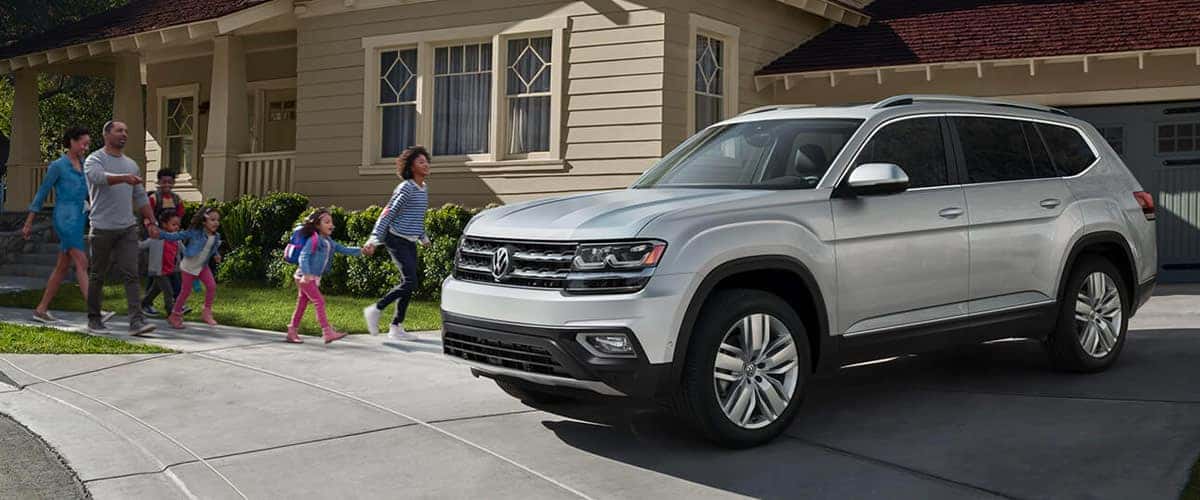 Should I buy a 2019 Volkswagen Atlas
Although Volkswagen's first three-row SUV has only been on the market for a short time, it's already become a hot commodity. Great passenger space and pleasant driving dynamics help make the 2019 Volkswagen Atlas a solid family vehicle. Most importantly, even the least expensive model comes standard with some convenient safety tech. Because the Atlas is so comfortable, it's an ideal vehicle for traveling on country roads. There are many distinct reasons why you should buy a 2019 Volkswagen Atlas. At Pfaff VW in Newmarket, ON, our customers can find a 2019 Volkswagen Atlas and take it out for a test drive to truly experience what this premium quality SUV has to offer. If you are looking for more information about a 2019 Volkswagen Atlas, then you have come to the right place. In this blog, we talk about a few of the features of this high-end Volkswagen vehicle! 
Click here to begin browsing through our pre-owned vehicle inventory at Pfaff VW in Newmarket, ON! 
You can get an optional V6 engine
Some drivers will desire the V6 engine's stronger push. A 276-horsepower production gives it an advantage over the base engine. The combination of the V6's extra muscle and a quick-shifting transmission helps the Atlas to feel more responsive. You can also use the V6's higher output to tow up to 5,000 pounds. Unlike the four-cylinder Atlas, V6 models can be equipped with all-wheel drive. 
The 2019 Volkswagen Atlas drives like a smaller vehicle 
Typically, the extra bulk of a seven-passenger vehicle causes diminished handling. That's not the case with the 2019 Volkswagen Atlas. It actually drives like a much smaller vehicle. Quick and precise steering makes the Atlas very easy to wheel around. Although the Atlas is not extremely athletic, it never feels awkward on the road. You'll also appreciate how well this large crossover handles dips in the pavement.
The 2019 Volkswagen Atlas can take you to places you wouldn't think it can
While the 2019 Volkswagen Atlas is more than capable of taking you on a weekend adventure. Volkswagen's 4Motion AWD system does a good job of keeping the tires from spinning on slippery ground. Along with the AWD system comes four driving modes: rough, snow, rain, and dry. The crossover's 8.0-inch ground clearance also comes in handy. Very few rivals have a better approach angle for tackling challenging landscapes.
Why buy from Pfaff?
The Pfaff difference is all about selling you a car the way you want to buy it. We're no longer operating with old-school sales tactics where different customers get different deals.
With upfront pricing, you won't have to negotiate. We won't add any additional fees to your deal. If you have a vehicle to trade, we will give you a written offer with no obligation to buy any of ours. And you can't buy the wrong car with our return and exchange policy.
Visit us today to experience the Pfaff difference.
If you are still not satisfied with the above mentioned features of the 2019 Volkswagen Atlas, and you are looking for more, then we strongly encourage you to schedule a test drive on our Pfaff VW website. A test drive will allow you to experience the vehicle way better than simply reading about the features can. 
Click here to find our contact information, schedule a test drive, or to speak with a representative.