Summer accessories for my Volkswagen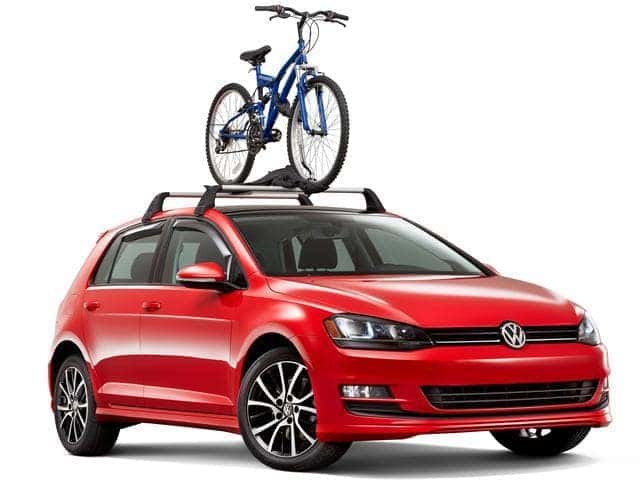 Summer accessories for my Volkswagen
Without a doubt, the best thing about living in Ontario is evident by just going outside. The beautiful scenery and breathtaking views are unlike any other. How should you make the most out of it? The answer is simple, go outside! Explore the beauty that this province has to offer. Head to northern Ontario and visit the lakes, breathe the fresh and cool air. There's so much to see and so many places to go, and you'll need the right equipment to go along with your journey. If you're looking to take a trip around the province and need additional accessories for your VW vehicle, we at Pfaff VW in Newmarket, ON, have the perfect solution for you. We only carry Original Volkswagen Accessories that are designed especially to be paired with your vehicle. If you are looking for summer accessories for your Volkswagen, then you have come to the right place. In this blog, we share some information about summer accessories for your Volkswagen vehicle.
Travel Accessories 
During the long journeys, you may find yourself snacking while on the road, but not even Mr. Clean himself could prevent chip crumbs or pop spills inside. Luckily, you won't have to worry about them as much with Volkswagen all-weather floor mats, or even floor mats made for the winter. Not only are they great for the everyday messes, but they also help the elements from ruining the interior of your cars such as snow or mud. Additionally, to protect the exterior of your Volkswagen from rock chips and scrapes while driving, you can have a protective film applied to your bumper and hood. 
Outdoor Packages 
If you're the serious outdoorsy type, then you'll love the Outdoor Package for your Volkswagen! This package includes everything you need to enjoy the great outdoors, including the roof rails, a bike holder attachment, as well as a snowboard/wakeboard/ski holder attachment. This package fits both 2-door and 4-door Volkswagen's and is covered by a great warranty. So get out there and start exploring!
Travel & Transport Packages 
If you find yourself regularly running out of space to put all your cargo on long trips, don't assume you have to buy a larger vehicle. The Travel and Transport Package is a great way to increase the amount of stuff your Volkswagen can carry on the cheap! This package includes the standard roof rails, the Cargo Box Carrier attachment, and a tablet holder so your passengers can keep entertained on long trips.
Tow Hitches 
Many of Volkswagen's vehicles are capable of towing a load, but you might find yourself needing some accessories to ensure a safe and sturdy connection, thankfully our Parts & Accessories department offers several options to fit your needs. From ball mounts to 7-pin trailer connectors, everything you need to get towing this summer is right here at Pfaff VW in Newmarket!
For a one-stop-shop for everything summer accessories, our Pfaff VW dealership is the place for you. We encourage you to continue browsing through our website for more information about Volkswagen accessories. Additionally, with that, click here to learn more about the Pfaff Difference. 
Click here to find our contact information, schedule a test drive, or to speak with a representative.