Test drive a 2020 Volkswagen Jetta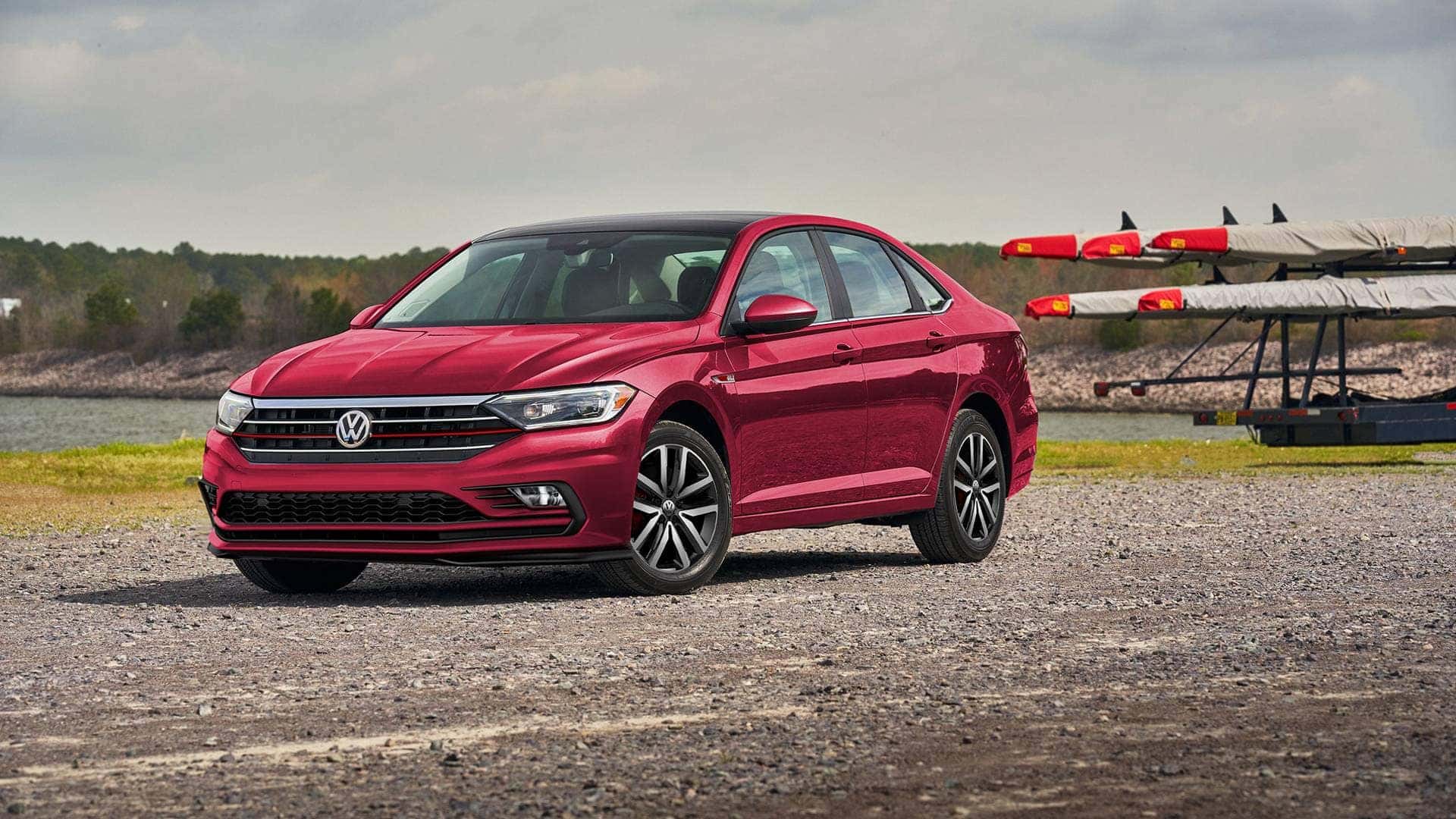 Test drive a 2020 Volkswagen Jetta
Rather than adding needless flash, the Jetta has been redesigned for a tasteful, more premium look and feel. One quick glance is all it takes to appreciate the result. If you are looking for a brand new Volkswagen vehicle that is suitable for daily driving to and from work or hauling your family on weekends, then a 2020 Volkswagen Jetta could be the right fit for you. You can test drive a 2020 Volkswagen Jetta at our Pfaff VW dealership in Newmarket, ON. At our dealership, we are always encouraging our customers to schedule a test drive on our website. If you're looking for more features of this high-end Volkswagen vehicle, then you have come to the right place. In this blog by Pfaff VW, we talk about some of the features of the 2020 Volkswagen Jetta.
Click here to begin browsing through our inventory of vehicles at Pfaff VW in Newmarket, ON. 
The design features inside and out 
It's sporty. It's sleek. It makes a statement, without screaming. The overall effect stands out anywhere. There's nothing quite like an available power panoramic sunroof that tilts and slides to shine a little natural light on your drive. Or how about LED headlights. Sure, they look great, but that's only part of the story. They're also efficient and long-lasting. These attractive available projector LED headlights with LED Daytime Running Lights (DRL) bring a nice touch of style. Volkswagen calls it a driver-focused interior. You'll call it the "I can't believe I get all this cool stuff interior." Either way, you'll wish you had a longer commute. Experience ventilated leather seating surfaces available for the front seats, these ventilated surfaces help cool you down when the weather gets warm.
Packed full of the latest technology
Innovative technology features help enhance the driving experience without getting in the way. It's tech with a purpose, not just tech for the sake of tech. Experience the Volkswagen digital cockpit. Measuring more than 10″, this available screen displays your information digitally in high resolution. You can customize what's displayed, from speed, estimated fuel economy, and travel time to route guidance, assistance systems, and elevation. Besides looking great, the available sleek glass display helps make the map more prominent, while dynamic route guidance assists you with turn-by-turn information.
Get the performance you have been accustomed to in a Volkswagen 
Volkswagen's performance standards are simple. Performance comes standard. There's plenty of torque, smooth confident handling, and lots of old-fashioned fun. In the small sedan world, great performance can require an upgrade. Not in the Jetta. Turbocharged exhilaration comes standard. Experience different drive modes in the 2020 Volkswagen Jetta.  With this available feature, you can control your drive. Eco, Normal, Sport, and Custom driving modes each offer a different feel and response. Choose your favorite and take over. 
Why buy from Pfaff?
The Pfaff difference is all about selling you a car the way you want to buy it. We're no longer operating with old-school sales tactics where different customers get different deals.
With upfront pricing, you won't have to negotiate. We won't add any additional fees to your deal. If you have a vehicle to trade, we will give you a written offer with no obligation to buy any of ours. And you can't buy the wrong car with our return and exchange policy.
Visit us today to experience the Pfaff difference.
If you are looking for a new Volkswagen vehicle in the Newmarket area, then we suggest that you schedule a test drive in a 2020 Volkswagen Jetta on our Pfaff VW website today! Click here to find our contact information, schedule a test drive, or to speak with a representative.