Things to look for when test driving a Volkswagen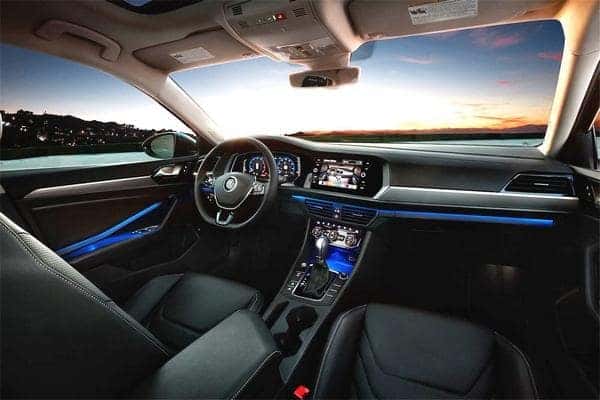 Things to look for when test driving a Volkswagen 
The time to purchase a new or used vehicle has finally rolled around and you're considering a Volkswagen. After doing research and reading plenty of reviews on the internet, you're ready to stop by and actually get behind the wheel of the vehicle. At Pfaff VW in Newmarket, ON, our professional team of associates would like to give you a few pointers on what to look for when test driving a Volkswagen vehicle, key features to pay attention to, and general things to take notice of when trying any vehicle for that matter. You see at Pfaff VW, we are not just in the business of dealing high-end new and pre-owned Volkswagen vehicles. We also like to provide our customers with interesting information about everything Volkswagen! In this blog by Pfaff VW, we take a look at a few things to look for when you are test driving a Volkswagen so that you can maximize the experience. 
Click here to begin browsing through our inventory of vehicles at Pfaff VW in Newmarket, ON! 
Test out the overall space in the vehicle – does it fit your needs?
How is space in the vehicle? In the driver's seat do you feel like you have enough head and legroom? Was it easy to climb in and out of the vehicle and what did you think of sitting in the backseat too? These are some common questions to ask yourself when you are focusing on the overall space of the vehicle you are looking at. 
Think of the cargo room you will need – is a sedan or SUV better for you?
On the topic of space, how much cargo space do you personally need on a day-to-day basis?  The Jetta and Passat sedans both are known for creating an exceptional amount of cargo and passenger space. Volkswagen vehicles are well-known for their roominess, so you won't have to worry much about that with whatever variant of Volkswagen you choose.
Think of the visibility you would like to have – is there enough visual space to drive with?
How was the visibility while driving? Did you notice any blind spots that could cause problems? (Sometimes all that it takes is changing the position of your seat to get a better view depending on your height.) It is important that the driver can see very well out of all windows of the vehicle. 
Think of the power you want out of the engine – is a turbocharged engine enough?
A large majority of Volkswagen models now come standard with a turbocharged engine. How did acceleration and changing gears feel? Did the vehicle feel smooth and powerful? You don't want your new vehicle to feel sluggish and inferior when trying to pass on the roads, or avoiding a collision. You can trust that a Volkswagen engine can get you out of all sorts of situations. 
Why buy from Pfaff?
The Pfaff difference is all about selling you a car the way you want to buy it. We're no longer operating with old-school sales tactics where different customers get different deals.
With upfront pricing, you won't have to negotiate. We won't add any additional fees to your deal. If you have a vehicle to trade, we will give you a written offer with no obligation to buy any of ours. And you can't buy the wrong car with our return and exchange policy.
Visit us today to experience the Pfaff difference.
The test drive is the most crucial part of the vehicle purchasing process. At Pfaff VW, we are always encouraging our customers to schedule a test drive on our website in the Volkswagen they are looking at. 
Click here to find our contact information, schedule a test drive, or to speak with a representative.