Vehicle Newmarket
Vehicle Newmarket
Diesel vehicles are increasing in popularity, and this has a lot to do with the Volkswagen TDI Clean Diesel lineup. A diesel vehicle actually has many advantages over gas, so those looking for a fuel-efficient vehicle in the Newmarket area should consider the diesel option. If you are wondering "why should I drive a diesel Volkswagen?" we have a few answers for you. Pfaff VW has listed some of the advantages of driving a diesel to show that these vehicles have many benefits. At our VW dealership in Newmarket, our customers can find a variety of new and pre-owned diesel powered Volkswagen vehicles. Read on for more information about the benefits of driving this type of vehicle.
Click here to begin your search for vehicles at Pfaff VW!

Fuel Economy:
Volkswagen's lineup of TDI Clean Diesel vehicles are incredibly efficient. For instance, the gas TSI model of the new VW golf can hit up to 60 kilometers per gallon on the highway, but the TDI Clean Diesel Golf offers significantly more with an estimated 70 highway kilometers per gallon.
Variety of TDI models:
Trucks are no longer the only diesel vehicles available. Volkswagen's lineup of TDI Clean Diesel models are incredibly varied, offering a wide range of different vehicle types. Including the Beetle coupe, Golf hatchback, Jetta sedan, Touareg SUV, and a few other models, the TDI lineup has something for everyone. If you are looking for a vehicle in Newmarket from the TDI lineup, Pfaff VW is the place for you!
Impressive Power:
There is a reason diesel is often found in heavy duty trucks: more torque. Diesel engines actually offer more torque than gas engines do, so if you are looking for a little extra power, you might want to consider a diesel Volkswagen from Pfaff VW in Newmarket.
Diesel powered vehicles have made improvements:
Diesel vehicles used to be thought of as fuel guzzling, sluggish, and loud, however, new diesel vehicles offer massive improvements over their predecessors. The new Volkswagen TDI Clean Diesel lineup is full of efficient cars offering a quiet, comfortable ride.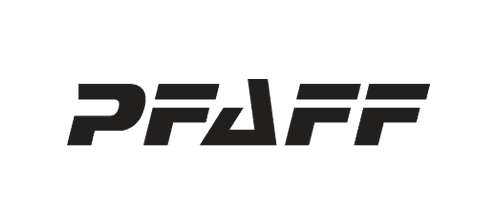 For more information about why you should consider driving a diesel powered vehicle in the Newmarket area, please feel free to continue browsing through our Pfaff VW website. It doesn't matter if you are looking for a coupe, sedan, SUV, hatchback , or convertible, Pfaff VW has the vehicle that you are looking for. Schedule a test drive on our website or by calling a Pfaff VW representative today! Click here to find our contact information and to fill out our contact form.