VW Arteon For Sale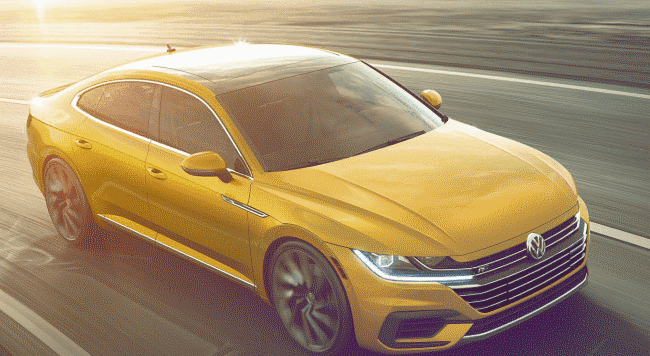 VW Arteon For Sale
Sleek, elegant, and tech-savvy, this VW sedan means business. Car buyers and VW lovers looking for a new ride can find everything they want and more in the new VW Arteon for sale at Pfaff VW, and our local Newmarket dealership. To learn more about this capable car, and all it can offer drivers, please read on for more details.
Easy Information Access
With the Digital Cockpit at your disposal, easily monitor every detail of the Arteon during your drive, as the system illustrates all of the information you need to know up front, in the 12.3-inch display behind the wheel. The screen is fully customizable, as the steering wheel buttons offer easy accessibility to the system, allowing the driver to change the digital gauges to display what they think is most pertinent in the moment, from the typical speedometer, tachometer, and speed to the more advanced features like turn-by-turn navigation, fuel economy, driving range, driver assistance settings, and more. This tech can also store up to four different driver preferences for added versatility and convenience.
Luxury For Every Drive
Thanks to the luxury driver seat on the all-new Arteon, you'll never need to take a break from a long drive again. Do not let the weather conditions outside of your vehicle dictate the state within, as this VW's seating offers heating and ventilation features for calm and comfortable driving in every instance. This sumptuous driver's seat even comes equipped with built-in massage features for total relaxable driving, even when you're stuck in bumper to bumper traffic.
Great Test Driving Options
Newmarket residents can easily experience all that this VW model has to offer, as our dealership provides buyers with excellent test driving options for total accessibility. Choose from extended, at home, or overnight test driving, so you can take the time you need to understand if this capable sedan is right for you! Bring it home and show the whole family, or take it for a night drive, and cruise down the roads you know, to check its compatibility with your driving style. At Pfaff VW, we understand it takes more than just looking and touching to make sure a vehicle is right for you, that's why we offer such great options so that you can experience the Arteon on your time, how you want, before deciding if this model is right for you!
Visit us at Pfaff VW, and our Newmarket dealership, and check out the best of the brand, as we offer the VW Arteon for sale to residents and beyond.
Please feel free to continue to browse our website, or click here to find our contact information, fill out our contact form for further assistance, or schedule that test drive right away.