Where To Buy A New Car In Newmarket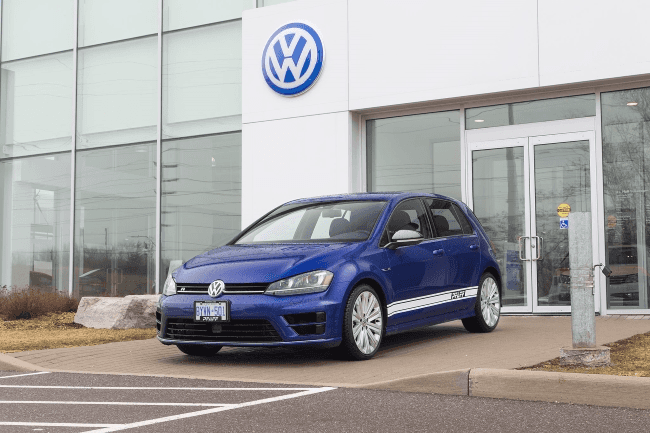 Where To Buy A New Car In Newmarket
Quality, dependability, and accessibility, what more could you ask for in a vehicle? You don't have to drop copious amounts of money at the dealership to obtain a high-quality car that can offer you all of the comfort, performance, and handling that you could want or need in a vehicle. So where can you buy a new car in Newmarket that offers all of this? At Pfaff VW, our Newmarket dealership is stocked with the latest and greatest models from the Volkswagen lineup, all provided at great pricing, to help residents obtain a car that satisfies their driving needs in every way. To learn more about our quality inventory, please read below.
The Whole Lineup
The need for choice has always been a driving trait of the human race. When we have the freedom to choose what we want, whether it be trivial things like meals, clothing, and hobbies, or the big things in life, like a home, or vehicle, our happiness and satisfaction are guaranteed. At Pfaff VW, we have an extensive inventory of quality brand vehicles that provide all of our customers with the freedom to choose what model and variant suits their needs best, for complete satisfaction in their new ride.
Expert Engineering
Newmarket residents looking for a new car that can deliver everything on their must-have list, should look to Volkswagen for quality rides at accessible pricing. Durable and dependable, VW has been producing mechanical masterpieces for over seven decades. Sleek designs, smooth rides, and agile handling are characteristics that encompass the entire VW lineup, so whatever you choose, you are assured quality.
Test Drive Today
Don't just take our word when it comes to the superior nature this popular brand produces. Why not visit our dealership, and experience all that they have to offer for yourself? When you find a model on our lot, or in our showroom, that speaks to you, take it out for a test drive and see precisely what we are talking about!
So where can you buy a new car in Newmarket? At Pfaff VW, of course. Visit our local dealership at 16885 Leslie Street, in the Newmarket area, and test drive your chosen Volkswagen today!
Please feel free to continue to browse our website, or click here to find our contact information, fill out our contact form for further assistance, or schedule that test drive right away.