Where to find Volkswagen accessories in Newmarket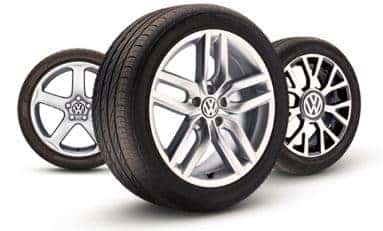 Where to find Volkswagen accessories in Newmarket
Finding official Volkswagen parts and accessories can be tough. If you're looking for wheels, media upgrades, comfort and design features, or storage accessories, going with official Volkswagen parts and accessories ensures you get better quality products that are made for your vehicle.
Tip: Original equipment manufacturer (OEM) parts are the exact parts that were installed on your vehicle on the assembly line. They are usually more expensive than aftermarket parts, but are of higher quality, specific to your vehicle, and come with a warranty.
Fit
Original Volkswagen parts and accessories will fit exactly like the ones you're replacing. They are what the vehicle was manufactured with and can provide security in its familiarity and high-level performance. Some aftermarket parts are can have manufactured issues or don't fit exactly to specifications. Quality is also hard to monitor or control because so many brands can manufacture these types of knock off Volkswagen parts and accessories.
Quality
It's way easier to choose the exact part or accessory you need at the dealership because they're professional, and better informed to fix issues that are common with Volkswagens. You'll get the best advice and information on the problem, and which genuine parts or accessories are best to fix the issue going forward.
Warranty
When you find genuine Volkswagen parts and accessories, they typically come with a one year warranty, and most dealerships stand by their labour as well for that year. Buying random parts or accessories online or at a mechanics can give you plenty of doubts and uncertainties. You're unsure of the manufacturer's reputation, and dedication to quality. Also, if something does go wrong, there's usually not a refund program, let alone any sort of warranty once you leave.
Original Volkswagen parts (OEM) are of higher quality and more specific to your exact vehicle's needs. It's the stronger choice for drivers in Newmarket looking to maximize their vehicle's capabilities long term and can provide peace of mind for years to come.
 The Pfaff Difference
We know your time is valuable, and are committed to simplifying the car buying process to make your next purchase as fast, easy, and transparent as possible. We offer you our best price first, which means we've also removed the negotiation – one of the most painful parts of the buying process. We don't add any additional fees to your deal. And if you have a vehicle to trade in, we'll give you a written offer to buy your car, even if you don't buy ours. And with our three-day return and exchange policy, it's impossible to buy the wrong car. Visit us today to experience the Pfaff difference.
Check us out
Pfaff VW is a one-stop dealership for residents in Newmarket looking to find Volkswagen accessories. Our facility is conveniently located at 16885 Leslie St., Newmarket, ON. We look forward to welcoming you into our automotive family! Please feel free to continue to browse our website at your leisure, or click here to find our contact information, fill out our contact form for further assistance, or schedule a test drive today!