Why buy a full size SUV if you live in Newmarket?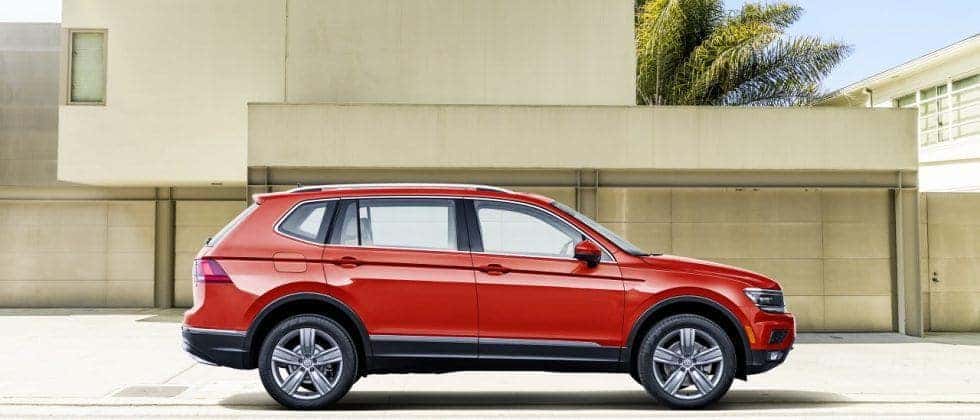 Why buy a full size SUV if you live in Newmarket?
Many consumers nowadays overlook traditional, body-on-frame SUVs due to the rising popularity of crossovers. Their car-like driving characteristics and generous cargo capacity make crossovers more versatile, but are consumers missing out on some qualities that only a "real" SUV can offer? In this article by Pfaff VW, we will explain some reasons why buying a full size SUV to drive in Newmarket is the right choice! Come to our Pfaff VW dealership in Newmarket or visit us online to find our selection of full size SUVs.
Full size SUVs are higher
Many consumers will ditch sedans in favor of crossovers because they want to ride higher on the road. But SUVs provide an even more commanding position over one's surroundings. A higher ground clearance might also make consumers more confident on less-than-even terrain. Since an increasing number of crossovers are adopting swoopy designs, some find that more boxy SUVs have better visibility, as well. Plus, the added height and bulk of an SUV might help it dodge the parent mobile stigma that comes with many crossovers.
Full size SUVs thrive off-road
While many large crossovers offer all-wheel drive, you can't beat the off-road capabilities of an SUV with true four-wheel drive. The aforementioned extra ground clearance doesn't hurt either. All-wheel-drive systems typically lack a low range feature that uses a lower gear ratio to maximize available torque. Although all-wheel-drive systems can offer locking center differentials that split torque evenly between the front and rear axles, part-time four-wheel-drive systems can offer front or rear lockers that rotate both wheels on an axle at the same speed, helping to ensure at least one wheel finds traction instead of both spinning aimlessly. Many modern traction control systems can simulate that effect using the brakes, but there's nothing like having the real thing when you're stuck on a difficult trail.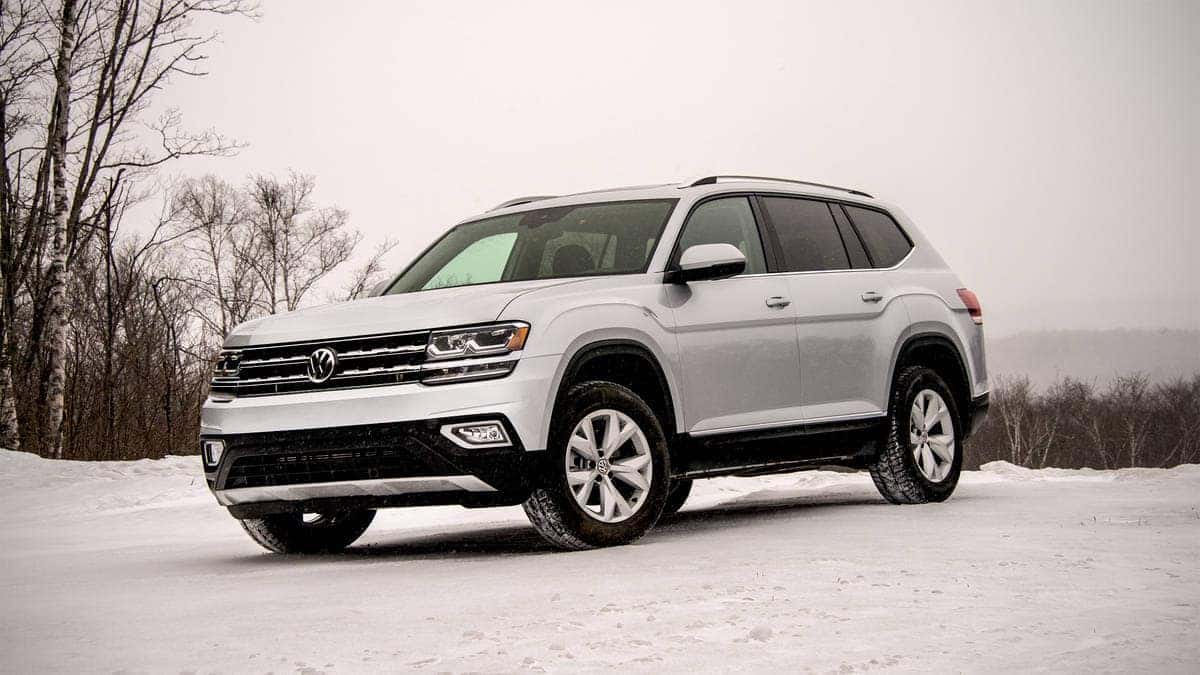 The 2018 VW  Atlas
German car manufacturer Volkswagen is not known for building large vehicles. Sure, most of their lineup is ergonomic and designed to perfection, but they are known for smaller coupes and sedans. Their latest dive into the SUV market with the 2018 Volkswagen Atlas is their largest offering to date. Because of its originality, this vehicle appeals to a large consumer base. There are tons of reasons to choose this SUV as your next purchase, but also some drawbacks to consider as well.
If you're shopping for a full size SUV in Newmarket, the VW Atlas is a great choice! For more information about our vehicles at Pfaff VW, please feel free to continue browsing through our website. Click here to find our contact information, schedule a test drive, or to fill out our contact form.